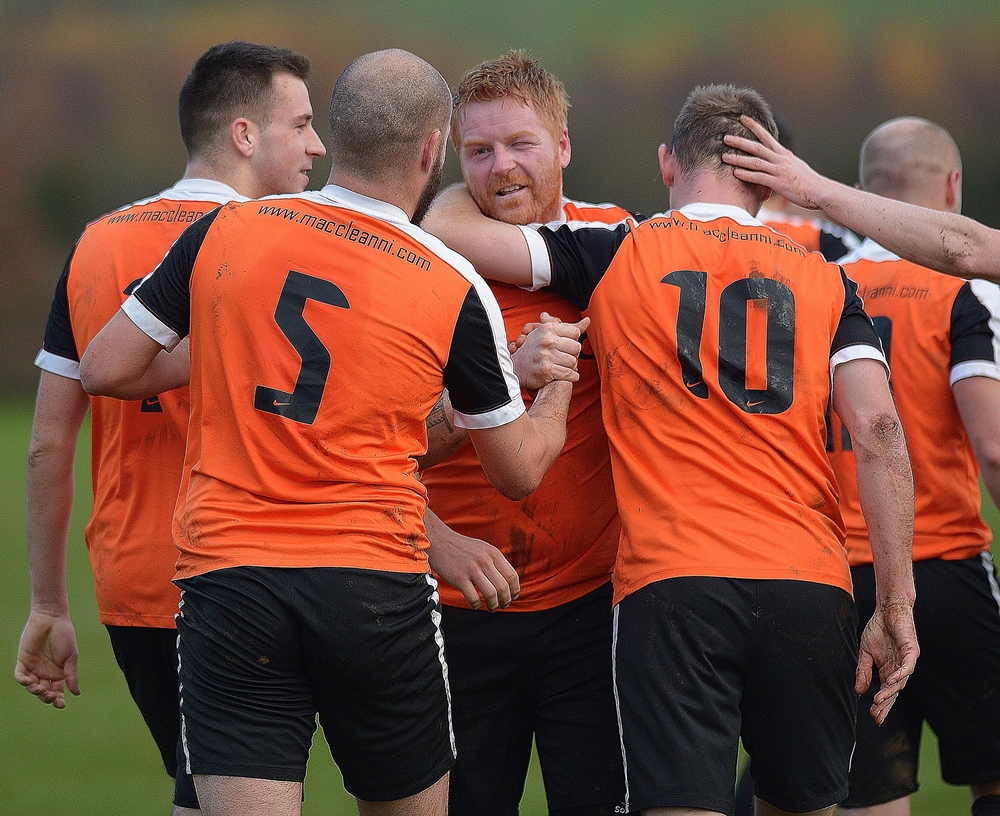 Tandragee Rovers defeated near neighbours Dollingstown at Madden Park to book their place in the next round of the IFA Intermediate Cup.

Rovers, perhaps making the most of home advantage, looked brighter from the start in this second round clash and indeed created the first few efforts of note during the opening exchanges.

However, this inevitably led to gaps at the back and it was this that Dollingstown's Scott McCordick exploited on 11 minutes with a superb lob over keeper Richard McGivern from 10 yards to hand the visitors the advantage.

Both sides restarted with renewed purpose but, as the first half progressed, the Dollybirds looked more likely to get the next goal to add to their lead.

After the break the game became a real end-to-end encounter. Both sides had shots on goal but unfortunately no-one could find the back of the net due to a combination of poor shots and good goalkeeping.

However, that all changed on 52 minutes when Rovers were awarded a penalty after the referee spotted handball in the area.

Amid rising tension, but showing great composure, Mark Bicker made no mistake from the spot, placing the ball firmly beyond Stephen Croft.

Battle resumed but neither side could find a way through until the final 10 minutes when 'man of the match' Gary Moan banged home what proved to be the winner with a blistering free-kick from just outside the area into the top corner.