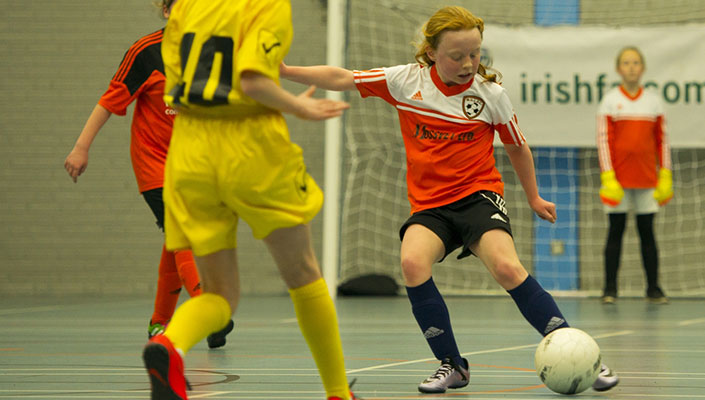 A Junior female Futsal programme will kick off in the New Year in Belfast and Craigavon for Under 9, Under 11 and Under 13 girls.
The programme will begin on Sunday 7th January 2018 and run until Sunday 4th February 2018. The games will take place on Sundays between 10-4pm in Belfast and Craigavon Leisure Centre.
Each club can enter up to three teams per age group and no application form will be accepted after the closing date which is Thursday 30th November 2017.
The entry fee is £50 which will need to be paid for at a later date. 
The age requirements are:
Under-9 girls born in 2009 and 2010
Under-11 girls born in 2007 and 2008
Under 13 girls born in 2005 and 2006
Error Loading Module form