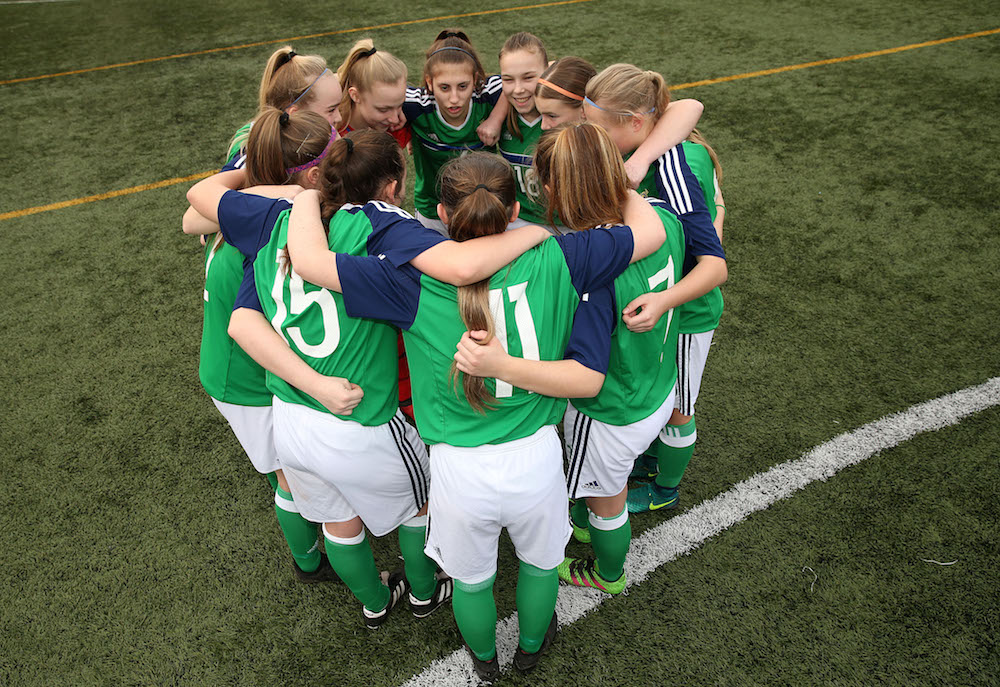 The Irish FA welcome three top speakers to a Women's Performance Seminar taking place on Sunday 12 November at Ulster University, Jordanstown.
Current Technical Director at Manchester City Women's FC Kevin Murphy will be joined by performance expert Jonathan Bloomfield and top strength and conditioning coach Kevin Gallagher for the event.
Kevin's session will give a valuable insight into the Girls Academy at Manchester City and how they develop young players. He will offer an insight into the weekly schedule in which the players engage and the standards expected of players to support them and maximise their potential.
Jonathan's workshop will look at the key role sleep plays in improving performance, while reducing fatigue and aiding recovery. Jonathan has worked in high performance sport for over 15 years and has provided a range of performance services to the likes of Manchester United, Manchester City, Liverpool, Chelsea and The All Blacks.
Kevin's session will focus on the practical strength and conditioning considerations for female football players. With over 25 years' experience as an athlete, academic and coach, Kevin has worked across a range of sports from football to wrestling with athletes from primary school age to senior international.
Irish FA National Women's Manager Alfie Wylie commented: 
"It's great to have such an experienced group of presenters to speak to the local girls and women on performance at the highest level.
"We would encourage all coaches, players and parents to attend as the advice and guidance provided could be the difference in helping players take a step to the next level."
The details are as follows:
Irish FA Women's Performance Seminar
Sunday 12 November 2017
9.45am – 1.00pm
Ulster University, Jordanstown
If you would like to attend, please email julie.nelson@irishfa.com.
For more detail on the event CLICK HERE.