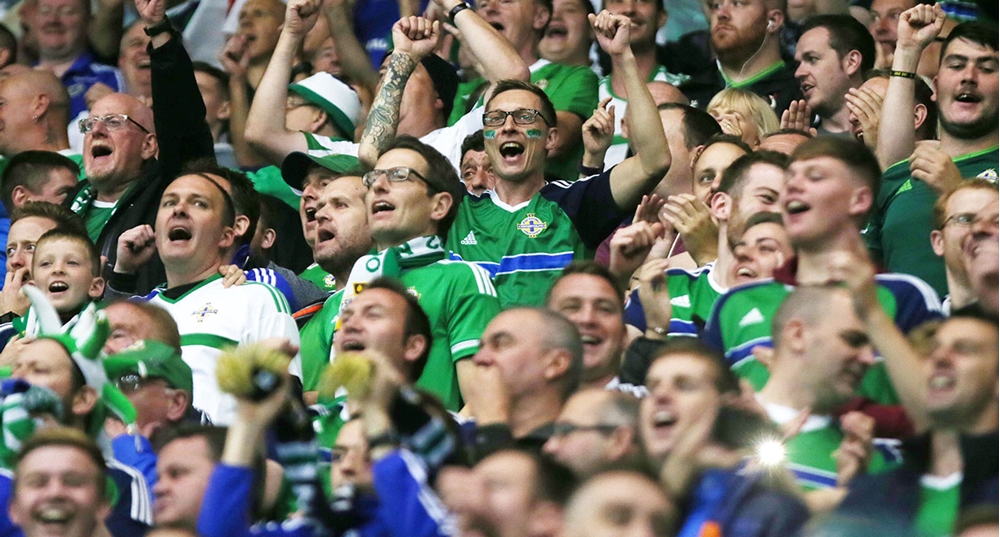 Click here to download the latest version of The 12th Man Guide.
Thursday evening will see Michael O'Neill's men take on Switzerland at the National Football Stadium at Windsor Park as they look to secure a place at the World Cup Finals in Russia next year.
The latest edition of The 12th Man Guide outlines all the relevant information you need to know in advance of attending the match.
Please note that campaign cards are no longer valid. Please make sure that you have your individual match ticket to gain entry.
Before the match we will have facepainters, DJs and competitions in the stadium so be sure to come down early.
We are asking all fans to help create the most incredible atmosphere for our team ahead of kick off. We will have 16,000 flags set on seats across the stadium and we want you to wave them when the teams are in the tunnel and as they walk out on to the pitch.
We welcome a great atmosphere at the match but please be aware that it is an offence to enter the field of play.
Gates to the stadium will open at the following times:
General Admission - 6.15pm
VIP Admission - 5.30pm
Please check the stadium map on page 4 of the 12th Man Guide to check your entrance route to the stadium.
Northern Ireland v Switzerland - 12th Man Guide