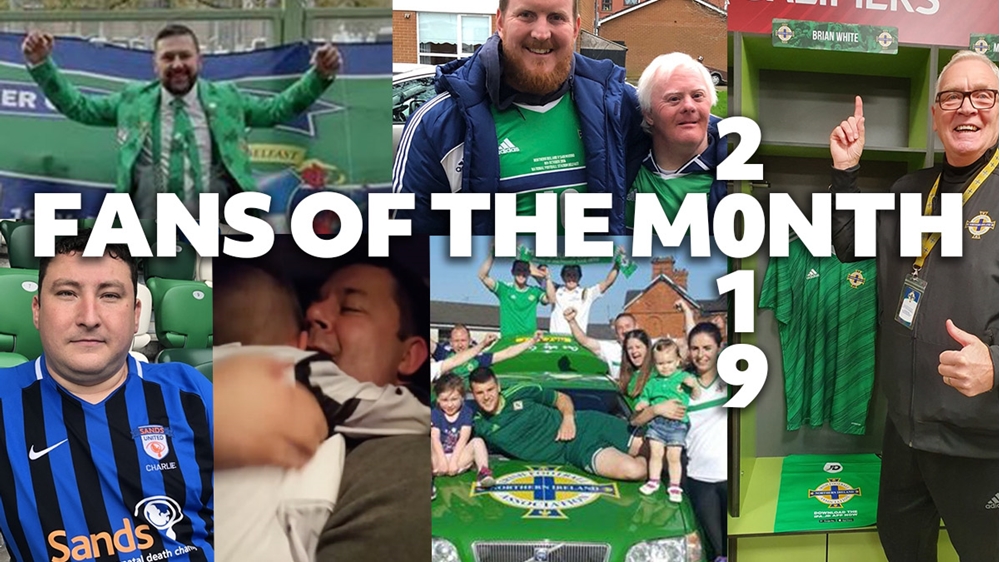 In 2019 our Fan of the Month feature showcased another 12 examples of why the GAWA are among the best fans in the world.
From immense charity work to dedicated attendance at as many Northern Ireland games as possible. These fans have gone above and beyond to show their support and proudly represent the GAWA. You can look back at every Fan of the Month from 2019 and read the full stories by clicking on their title below. 
Young Kyle developed a condition called Perthes disease which affects the hip joint making it very difficult to walk comfortably. Previous to this Kyle was a keen footballer himself; he even took part and impressed in a kick-up competition held at Victoria Square to promote the Women's Under-19 tournament in 2018.
Philip Johnston set up Milford NISC in 2012 for close friends and family in Armagh and it has now grown to be a thriving supporters' club, with its members regularly attending games home and away. 
One of Philip's key GAWA contributions in recent years was shining a light on creator of the penalty kick and fellow Milford man, William McCrum. This involved grave restorations and setting up a penalty kick competition to mark the 125th anniversary. 
When parents of seven-year-old Jensen surprised him with tickets to his first Northern Ireland match, his reaction was truly a heart-warming must-watch. See the video by clicking here. 
Norman Hayes established himself as a GAWA fan favourite through his enthusiasm and dedication to his support at matches that he attends with nephew Lee Hayes.
Lee said: "He's my hero, my inspiration and my idol. He is always smiling and loves his football so much, he showed off our pic on your Instagram page a while back to all his care workers and family!"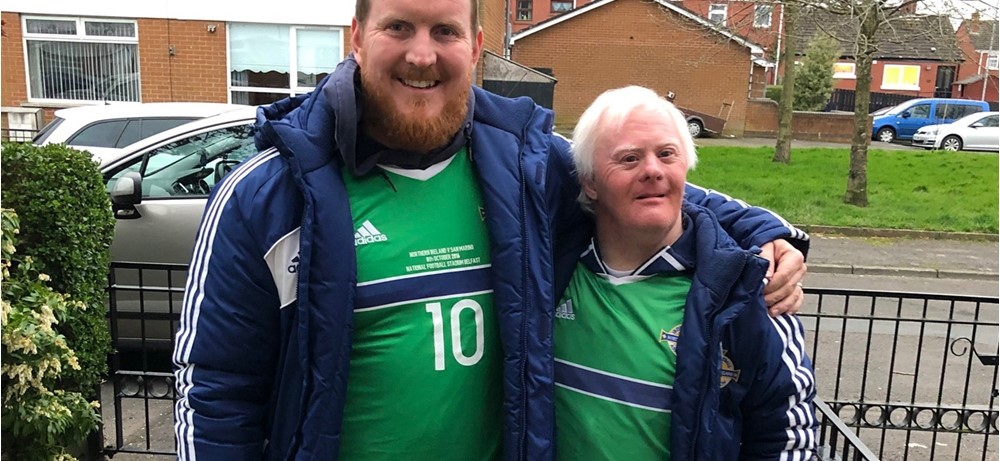 As a regular at Great Ormond Street hospital, Flynn's mother was part of a fundraising campaign in May. Little Flynn has suffered from health problems affecting his immune system all his life but still finds time to watch every Northern Ireland game with his parents. 
Northern Ireland fanatic Marty Chappell has an aim to tackle the stigma of young men being open about their problems. He wants men to talk about their problems and forget the 'machoness' that can prevent them from having positive mental health. 
You can watch an interview with Marty by clicking here. 
Stuart Mellon has been organising fan games since 2011 with the NI Fans' team who participate in as much charity work as they do football matches.
The NI Fans' team play matches against the opposition fans of the Northern Ireland men's senior team both home and away and Stuart captains the team that has been in operation for over 20 years.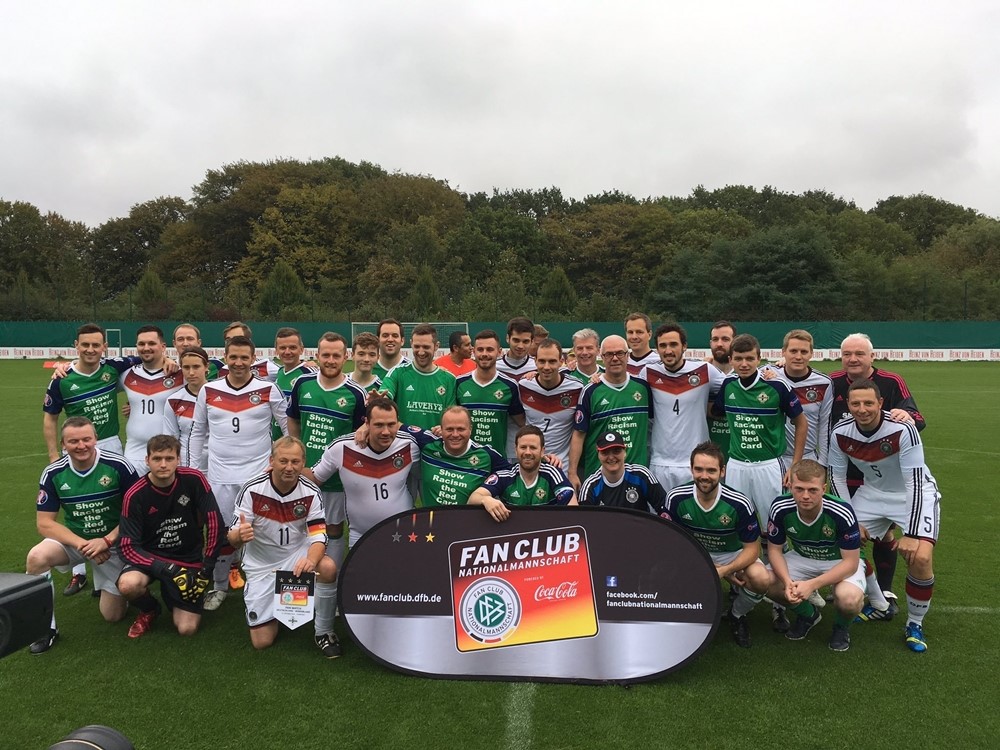 John Haire plays for Maiden City Sands United FC, a team for other bereaved family members to come together through a shared love of sport. His aim is to establish Sands teams across Northern Ireland and eventually a national team. 
You can watch an extended interview with John from 'GAWA Stories' by clicking here. 
Steven Hawkins tells us his inspiring story of how he turned his life around with the help of football to go from homeless to playing for Northern Ireland at a World Cup in Oslo. 
Watch Steven's 'GAWA Story' by clicking here. 
Avid fans and local band Pretty Cartel shot a music video in George Best's family home as they paid tribute to one of Northern Ireland's greatest ever footballers. 
Watch the video by clicking here.  
Brian 'Whitey' White is an Education and Heritage Centre tour guide and GAWA super-fan. He was also part of a duo that were the subject of an email the Irish FA received from 'James' in Toronto who wanted to pass on how highly he thought of Northern Ireland fans he met in Estonia.
George King is very highly thought of in the GAWA community and has arranged charity collections at Northern Ireland matches for Cancer Fund for Children, Marie Curie, Brainwaves and the Meningitis Foundation. 
If you know of anyone that deserves to be our first Fan of the Month in 2020 then please get in touch via our social media channels to nominate them.
Twitter: @northernireland
Instagram: @northernireland
Facebook: facebook.com/northernireland