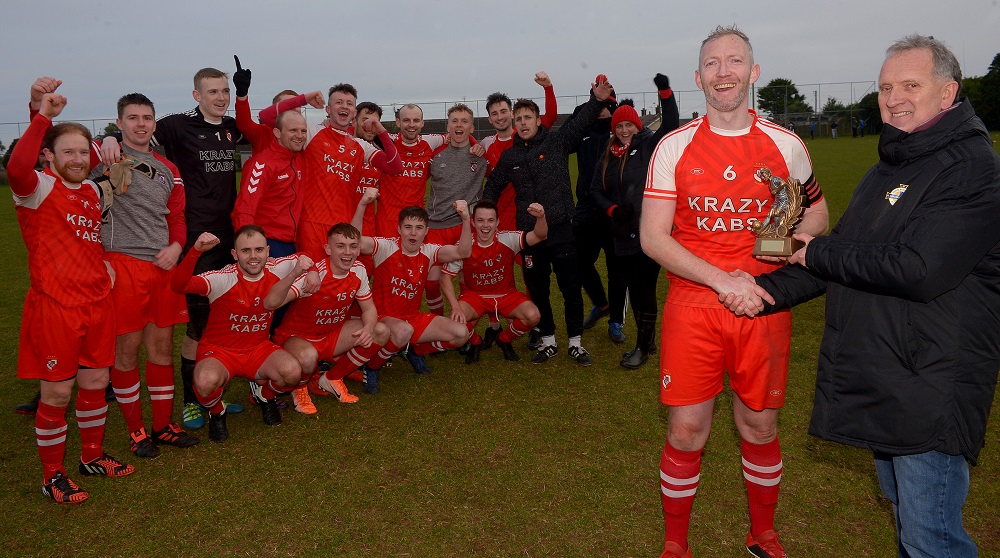 Enniskillen Rangers continued their fonaCAB Junior Cup defence with a two-goal victory over Portavogie Rangers in the fourth round 'tie of the round' at New Harbour Road.
Enniskillen stamped their authority on the game right from the start, being first to every ball, although Portavogie did try to establish a foothold in the game.
However, the visitors moved in front with just over a quarter of an hour on the clock when Christopher Currie went on a run from just inside the opposition half before beating keeper Andrew Sands with an effort from the left corner of the area.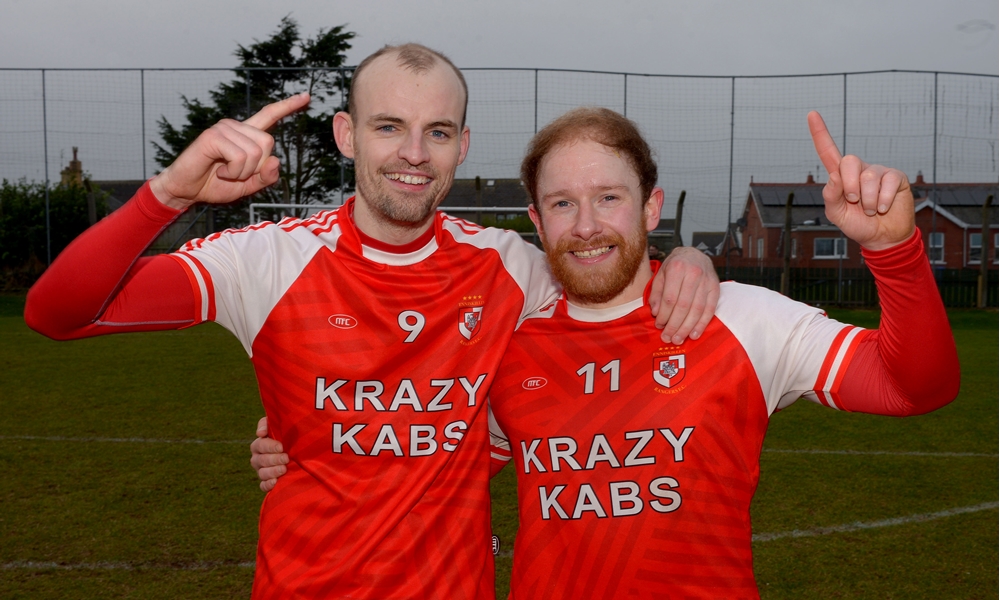 As the half progressed both sides had chances in front of goal but neither could find that final decisive touch.
The second half kicked off in similar circumstances although Enniskillen just shaded the advantage.
And they made sure of safe passage into the last 16 when, on 66 minutes, Jason Keenan latched on a short pass to deliver a blistering 20-yard drive past Sands.
The visitors had a great chance to extend their advantage a few minutes later when home skipper David Cully conceded a penalty but Keenan could only look on as Sands superbly got a hand to the spot-kick to turn it away for a corner.
Encouraged by this Portavogie pushed hard to turn the game away but Enniskillen's greater experience saw them through to book their place in the fifth round.
Above: Robert Doherty, Irish FA Junior Committee, presents Enniskillen Rangers' Neil Coulter with his man of the match trophy. Picture credit: Gary Hanock
Portavogie Rangers: Sands, W. Moore, Carlisle, Rutherford, D. Cully, Derrick, Nixon, L. Moore, J. Coffey, K. Coffey, Smith subs Doherty (replaced K. Coffey 80), Keith (replaced Smith 75), Andrews (replaced Derrick 78), J. Cully (not used), Spence (not used).
Enniskillen Rangers: Barbour, Browne, Watson, Simpson, Johnston, Coulter, Rainey, Smith, J. Keenan, Turley, Currie subs Khan (replaced Smith 80), Brough (not used), Robinson (replaced Rainey 84), C. Kennan (not used), Kerr (not used).
Image: Robert Doherty, Irish FA Junior Committee, presents Enniskillen Rangers' Neil Coulter with his man of the match trophy. Picture Credit: Gary Hanock