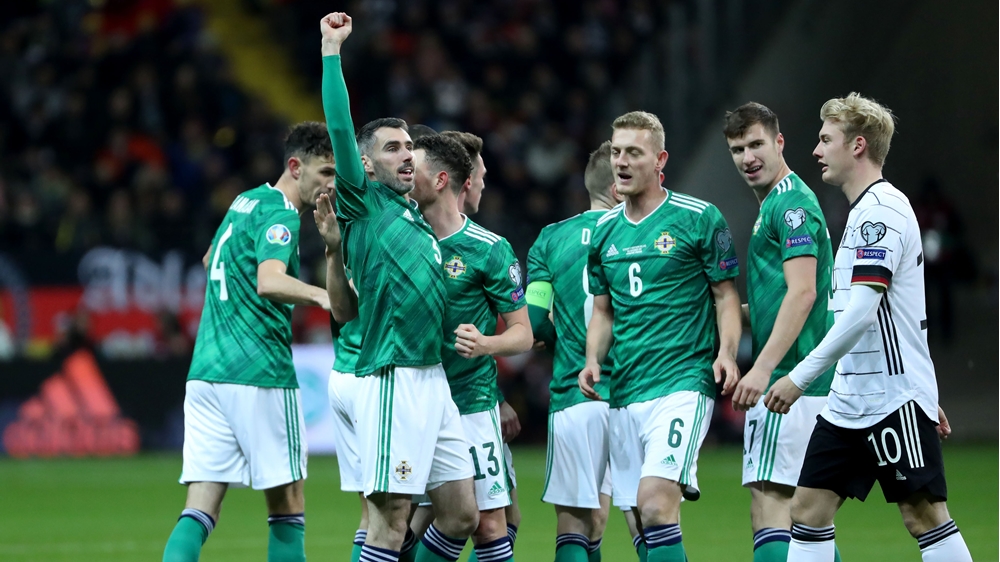 The Northern Ireland senior men's team picked up the team of the year award at the annual Belfast Telegraph Sports Awards.
 And there was also a glittering prize for international boss Michael O'Neill, who was named manager of the year at the event on Monday night. 
The citation for the 2019 team of the year (platinum) read: "Michael O'Neill's Northern Ireland football team… gave fans a thrill throughout the Euro 2020 qualifying campaign, pushing world giants Germany and the Netherlands all the way for an automatic place at this summer's finals with their early wins over Belarus and Estonia. 
"The home draw with the Netherlands was the least they deserved for impressive performances against the group's two top seeds. Now to finish the job in the play-offs."
Northern Ireland legends Pat Jennings and Gerry Armstrong collected the award – it was sponsored by McComb's Coach Travel - on behalf of the team at the awards gala in Belfast's Crowne Plaza Hotel.
"It was an unbelievable start winning four games in a row. I think we scored too early against Germany. We punch way above our weight and always have done," Jennings said. 
Also nominated for the main team award were Belfast Giants (ice hockey) Team Joe Barr (ultra endurance cycling) and Ulster Rugby.
Michael O'Neill won the newspaper's 2019 Manager/Coach of the Year (platinum) prize.
The citation read: "The Northern Ireland, and now Stoke City, manager has done a sterling job in his eight years in charge of his national team. That trend was continued across 2019 when O'Neill guided his team to four consecutive victories at the start of the Euro 2020 qualifying campaign.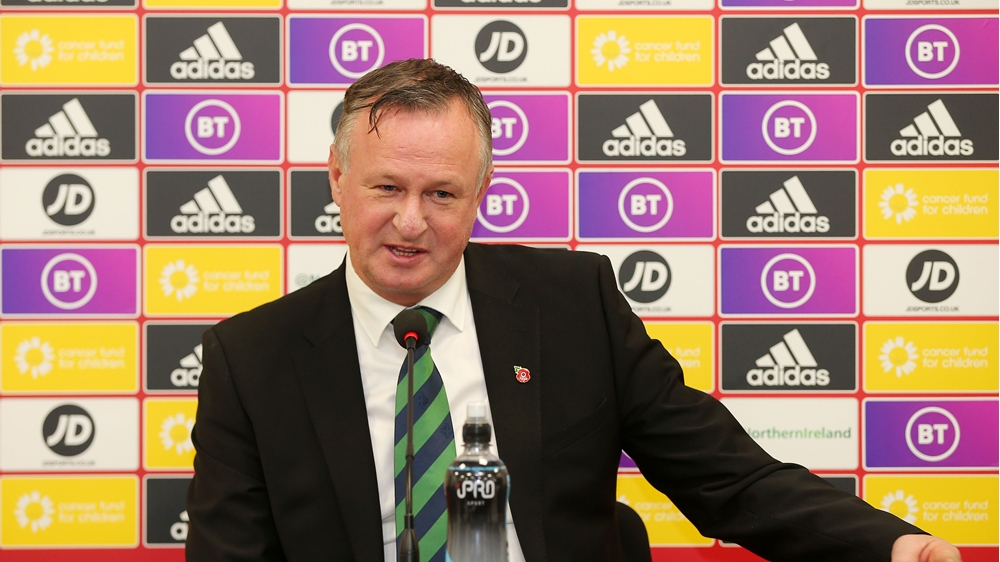 "That set up a shoot-out with giants Germany and the Netherlands for automatic qualifying and, while it wasn't to be, our wee country earned a 0-0 with the Netherlands at Windsor Park while also giving Virgil Van Dijk et al the mightiest of scares in Rotterdam, Josh Magennis giving the visitors the lead before Holland pulled off the latest of comeback wins."
With Stoke being in action against EFL Championship leaders West Bromwich Albion last night – they registered a superb 1-0 win – it was left to Northern Ireland assistant manager Jimmy Nicholl to collect the award on Michael's behalf.
He said: "It takes a little bit of everything. The most impressive thing I've seen since I've been helping Michael is how he handles situations. Players aren't all angels ... I always look to see how he handles that.
"You learn from that. He's meticulous. He gets the best from everybody, Premier League players down to the lower league players."
Also nominated for the award were Ulster Rugby head coach Dan McFarland, Sean Dancer (hockey) and Linfield boss David Healy.