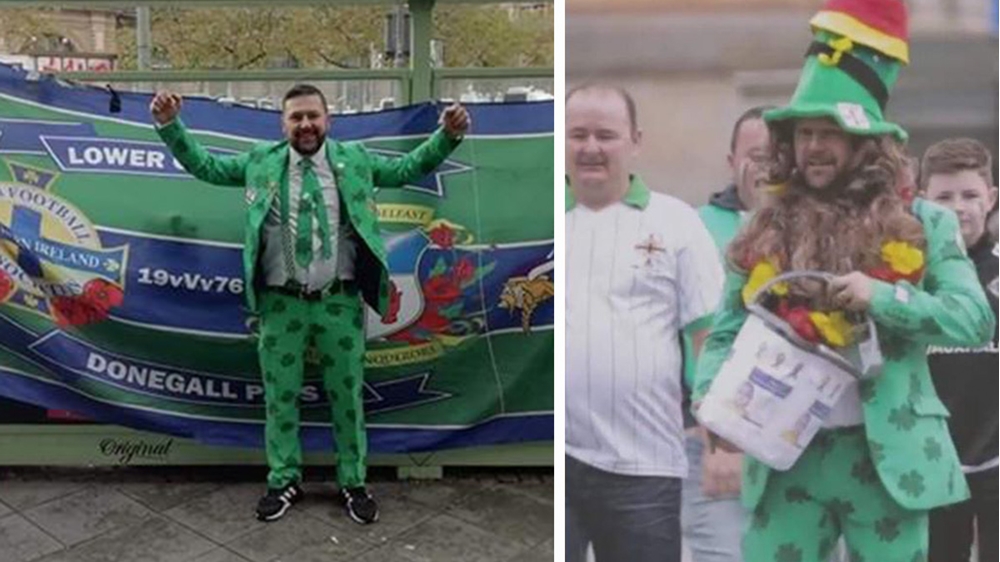 When we asked the GAWA on social media who they thought should be our final Fan of the Month for 2019, George King was a very popular choice. 
George is clearly very highly thought of in the GAWA community with several of his nominations mentioning his charity work and collections at Northern Ireland games. 
When asked about the support he has received George revealed: "I have been overwhelmed by the amount of support I have had from the GAWA. They are more than fans they are one big family!"
Friend Marty Griffin told us: "Geordie is the sort of guy who will see someone in need and will get his bucket out and do a collection. He has done various other collections for charities at games including at the Euros and has raised thousands through his efforts.
"He has also done work with a charity were they provided clothing and footwear to the homeless. On away trips he would always be looking for wee bargains for things like shoes to donate."  
Russell Smyth also nominated King and he said: "George never misses an opportunity when it comes to fundraising. Every time Northern Ireland play home or away he gets into his GAWA leprechaun outfit and off he goes collecting. He's loved by many, such an outgoing bloke and fun to be around." 
Northern Ireland's trip to France for Euro 2016 seen the start of the 'GAWA leprechaun'. King said: "It was a dream come true to get to the Euros and attending all the matches was amazing. My wife gifted me this trip for my 40th birthday and I just wanted to give something back.
"I started the collections after two fellow fans tragically died. I wanted to do something to show support to the families as no one expects to go to a football match and never return. The response and generosity from the GAWA blew me away and we raised just over £4000 for the families."
George has arranged collections at Northern Ireland matches for Cancer Fund for Children, Marie Curie, Brainwaves and the Meningitis Foundation. 
He said: "It all started when I was attending a home game and I thought if I could raise £100 for a family that was fundraising for a treatment then I would be happy. So I put on the Euro suit, now known as the NI leprechaun suit, grabbed a bucket and headed to the match.
"My wife and twin sons, who were not really impressed by the suit haha, went with me and we raised over £1000 so it has just went from there. I was blown away by all of the support."
George is also optimistic about Northern Ireland's chances of making it to another major tournament. 
He revealed: "The team has grown and is going from strength to strength showing the rest of the world what we can do. We have qualified for the Euros before so we can do it all again!"
If you think someone you know deserves to be our first Fan of the Month in 2020 then you can get in touch across any of our social media channels. 
Twitter: @northernireland
Instagram: @northernireland
Facebook: facebook.com/northernireland