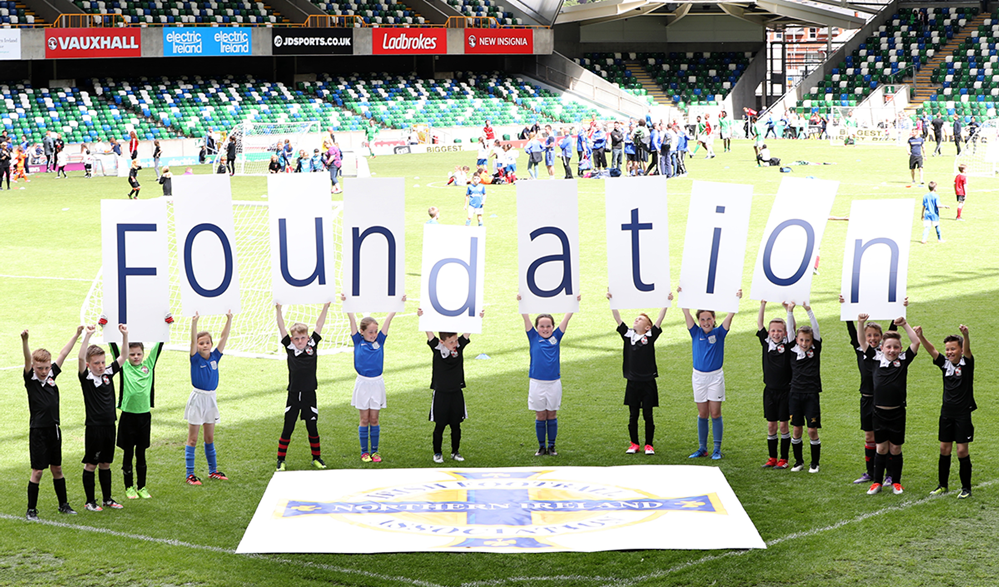 The Irish FA Foundation has been praised for the way it is tackling welfare and well-being within football in Northern Ireland.
Professor David Lavallee of Abertay University in Dundee said the foundation should be commended for how it engages with stakeholders in the field.
The comments from Mr Lavallee, who is Professor of Duty of Care in Sport at the Scottish university, come after the foundation completed The Sport Census, a survey tool developed to help sports illuminate best practice in the area of welfare and well-being.
The professor created The Sport Census (www.thesportcensus.co.uk) in response to Baroness Tanni-Grey Thompson's review of welfare and well-being for the Department for Digital, Culture, Media and Sport.
Keith Gibson, Football For All Manager at the Irish FA Foundation, revealed the survey had helped the foundation "to listen to all the different voices from the whole football family".
The results helped us identify our next steps in key areas and to see where we need to focus our attention
He pointed out: "Our responses were excellent, and we would like to thank all players, coaches, staff, referees, volunteers and parents who completed the independent online survey, evaluating support provided over the past year."
Professor Lavallee said: "How success is achieved in sport is now more important than ever.
"The performance and participation gains in the future will come by providing the highest standards of support in the well-being and welfare space, and regular assessment is crucial to advancing the growth and development of a sport." 
He said the Irish FA Foundation should be praised for their openness and transparency and for "engaging with their members in a way that allowed them to share their actual experiences of their sport independently".  
The professor added: "They also could be commended for their commitment to embracing development opportunities in the support areas they are taking positive action in over the next year. 
"The benefits of this development focus are likely to lead to more than marginal gains both on and off the field." 
He also revealed he was pleased to be working with the foundation and Sport Northern Ireland as early adopters of The Sport Census and is looking forward to seeing them progress.
The survey results were calculated across seven specific areas related to duty of care, allowing an accessible information dashboard to be created for the foundation, quantifying the results and providing a means to track trends.
The foundation's Keith Gibson further pointed out: "We decided to use The Sport Census to get meaningful data on how we are perceived by our stakeholders in a number of areas around welfare and well-being. 
"The results of the survey showed that safeguarding, mental health and equality, diversity and inclusion all scored highly and that our support should be focused on education and transition.
"The results helped us identify our next steps in key areas and to see where we need to focus our attention. The Irish FA Foundation will use the overall information to inform our decision making and take positive action over the next year at which time we will complete The Sport Census again."