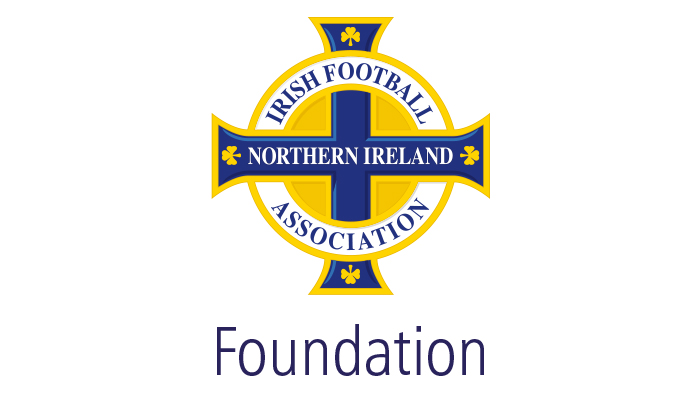 The Irish FA Foundation is supporting this year's UEFA Grassroots Week by staging a series of events and activities.
Grassroots Week is aimed at encouraging and inspiring participation in all forms of football whether as a player, coach, administrator or volunteer.
The week has kicked off in Northern Ireland with an employability programme in the Northern Regional College's Magherafelt campus.
Over the next few days around 100 candidates, both male and female and aged 16-plus, will be studying football administration in Magherafelt. 
And St Malachy's College in Belfast is hosting an Irish FA Level 1 coaching award today as part of an employability programme.
Tomorrow (25 September), again as part of an initiative helping people to find employment, a refereeing workshop is being staged at Northern Regional College's Ballymena campus.
On Wednesday, on the playing front, various matches in a new Translink-backed competition are being staged. The Translink Schools' Gold Cup involves the eight post-primary schools across Northern Ireland who have been awarded the Gold Schools Quality Mark accreditation by the Irish FA Foundation.
On the same day Bangor Academy is hosting an Irish FA Level 1 coaching award as part of an employability programme. 
Towards the end of this week the foundation will be hosting a major futsal tournament at Newry Leisure Centre. 
More than 300 players are expected to take part in post-primary schools competitions for boys and girls, which run for two days, beginning on Thursday. Initially there will be a round-robin phase followed by knockout matches.
Small-Sided Games played throughout Northern Ireland on Friday and Saturday will also form part of UEFA Grassroots Week – with Silent Sidelines triggered at all venues.
And bringing the grassroots activities to a close will be a Back In The Game national festival at Londonderry Park in Newtownards on Sunday. The tournament for teams featuring veterans will kick off at 11am.