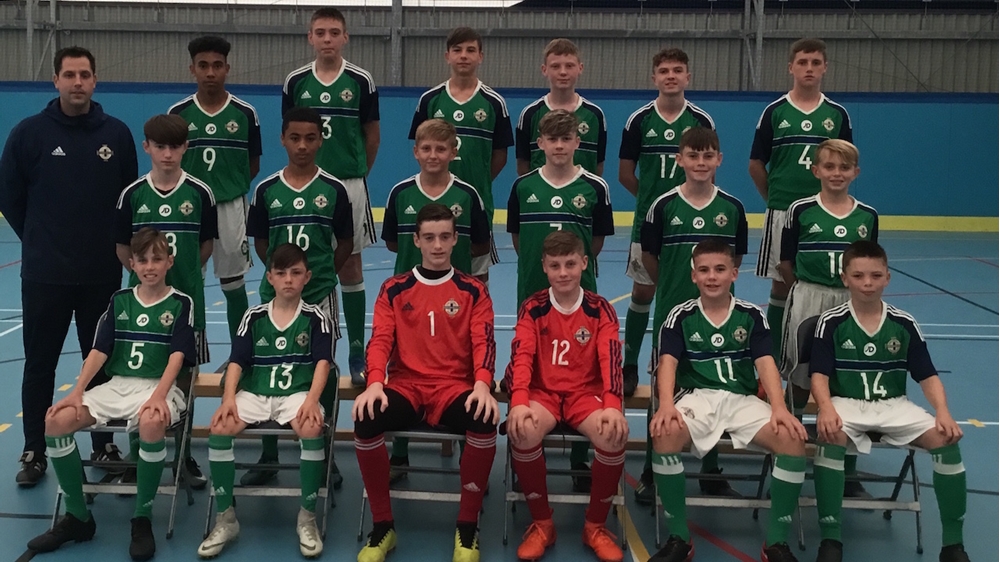 Club NI's U14s are facing three top club sides in the Madrid Cup in Spain today.
The Northern Ireland boys will be up against Japanese outfit JEF United, Spanish side Rayo Vallecano and Chelsea as they aim for a place in the top tier within the competition's latter stages.
Michael McClean's squad will be hoping to improve on last year's showing when a Club NI U14 team finished 17th overall out of 32 teams at the international youth football tournament in Spain.
The annual Madrid Football Cup, staged at Alcobendas in Madrid, features the youth sides of leading European clubs, including Atletico Madrid, Sevilla, Paris Saint-Germain, Chelsea, Roma, Bayern Munich, Porto and Benfica, as well as teams from around the world. 
National U14 teams are also included in the mix at the competition. Japan and Northern Ireland are the guest countries at the event this year.
Club NI U14 squad at Madrid Cup: Rian Brown, Orann Donnelly, Daithi McCallion, Caolan Fox, Ruairi McConville, Caolan Donnelly, Jude O'Hara, Christopher Cope, Odhrain McCart, Thomas Connolly, Ethan Sousa, Jack Patterson, Callum Marshall, Patrick Kelly, Leon Boyd, Padraig McVicker, Shea Brennan, Joao Gusmao.