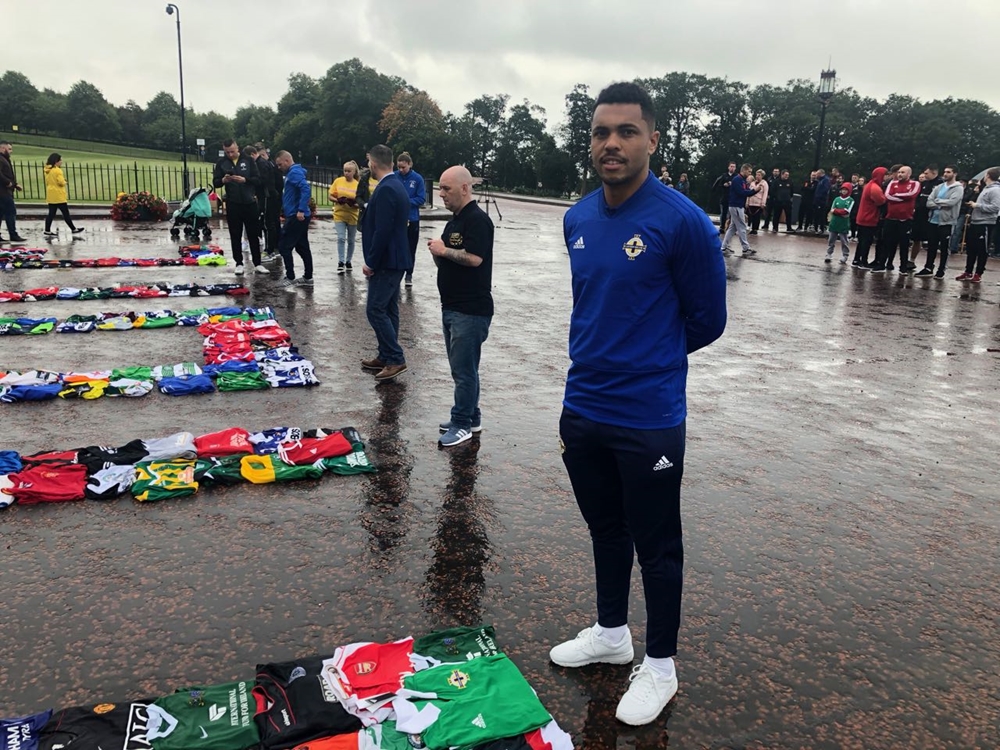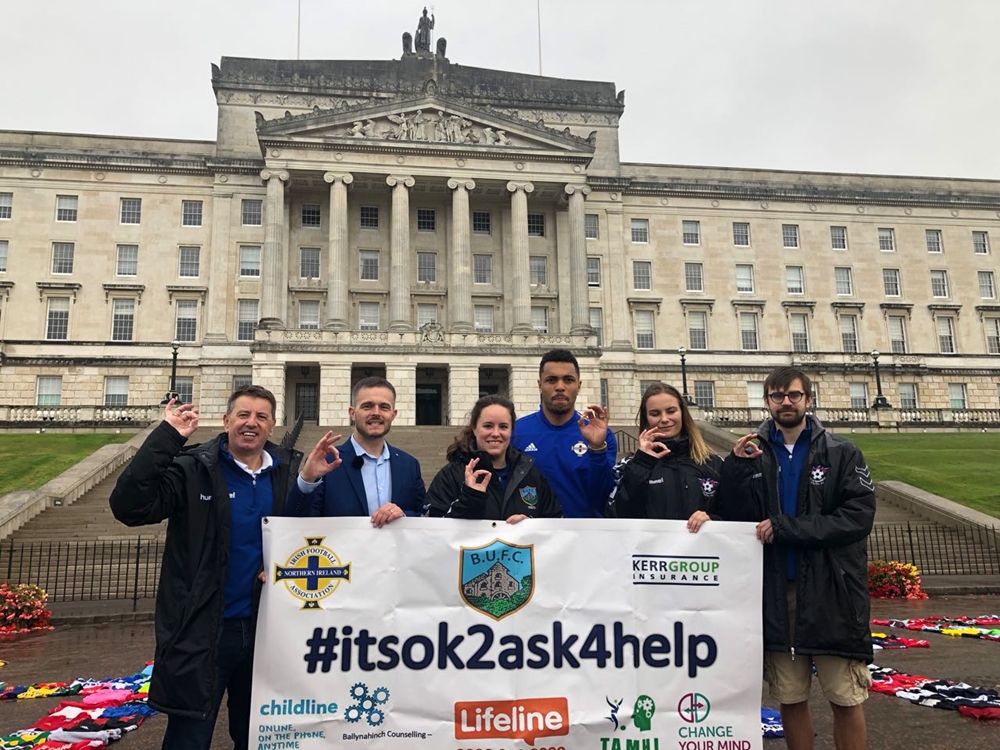 Northern Ireland striker Josh Magennis joined fellow sports stars from Ulster Rugby and Ulster GAA in paying tribute to the more than 300 people who have died by suicide in Northern Ireland in the past 12 months.

Josh placed a Northern Ireland jersey in front of Parliament Buildings at Stormont alongside hundreds of others which together spelt out the word hope - a message for those who have lost loved ones to suicide and for others who are in need of support. 
Ahead of World Suicide Prevention Day three local charities organised the event at Stormont.
Josh says the cause is something close to his heart.
"Many families have been affected by suicide, especially in Northern Ireland. It's actually an epidemic," he said.
"I personally have had friends and have known people who have unfortunately taken their life." 

In May the Irish Football Association launched a mental health programme, Ahead Of The Game, in partnership with Train 2B Smart Soccer and the TAMHI, MindSight, Inspire and Change Your Mind charities.
As part of the Irish FA's commitment to tackling mental health, the guide aims to support clubs and volunteers when dealing with mental health issues with a focus on challenging the stigma and preventative measures.