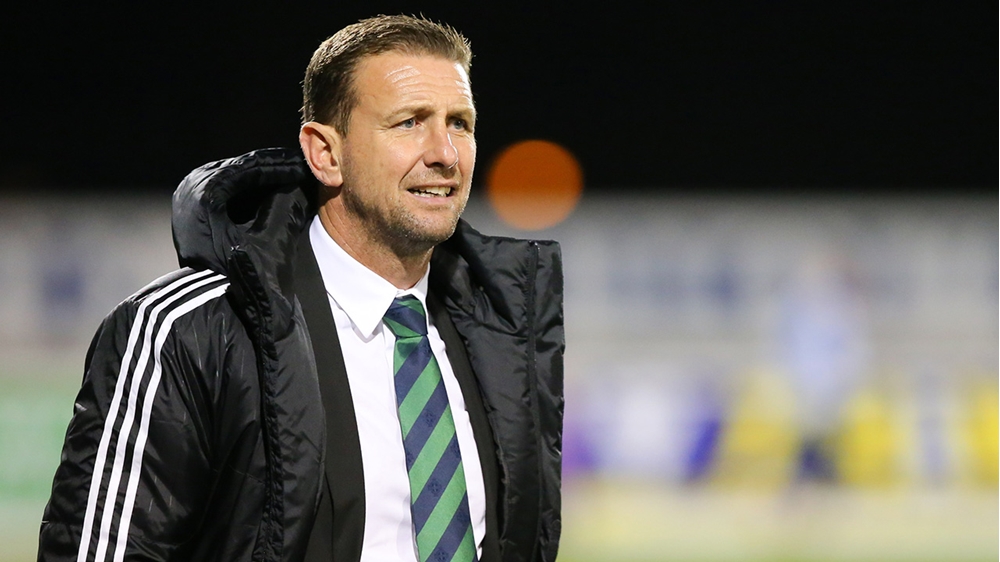 Manager Ian Baraclough will integrate new players into the squad as his Under-21 side takes on Luxembourg in EURO Qualifier warm-up. 
Northern Ireland Under-21s have been training in Luxembourg ahead of tonight's game and will be trying to break in some fresh legs in the squad. 
Ian told us: "It's an important game for us the Luxembourg one, we've brought several new players into the squad and it's really important we try and get in as much work as possible to integrate those new players and give them an understanding to what we are doing here." 
"Spain is going to be a massive game, we know they are squad that have been together for many years. Most of them are 21 or 22 now. We're going into these couple of games with the youngest squad that I've taken, with ten of the lads available for the next campaign. Which is great for us as it gives them a taste for what to expect and what they need to attain to be at this level."
Although recognising the talent Spain have, manager Ian Baraclough does not intend on sitting back during the encounter. 
"We know from the home game that Spain are always going to be strong. They are one of the super powers of world football. They have a massive pool of players to pick from and they are a talented bunch.
"Having said that, we look forward to the challenge and we will be positive with it, go there and try and score goals like we did in the home fixture and will maybe get something from it." 
Striker Jamie McGonigle was called up to the squad this week but the gaffer has revealed he was in his plans all along.
"Jamie was a late call up but it wasn't just off the back of him scoring two goals recently. He was going to be coming along anyway but it was just too late to stop him playing on the Monday.
"Fortunately, it went well for him and went well for Coleraine and it gave the player a massive boost to travel across as a match winner and man of the match award as well." he revealed. 
Jamie will join up with the squad as a sixth striker to choose from now that Gavin Whyte has been called up to the senior team. 
"Jamie is one of several that pose a goal threat. For me we have some decent fire power and hopefully this Luxembourg game will give us a chance to show that off and set us in good mind for Spain." 
Northern Ireland Under-21s take on Luxembourg tonight (6 September) KO 7:30PM in a warm up match ahead of the European Qualifier against Spain on Tuesday 11 September. 
You can view a gallery of images from today's training session below.