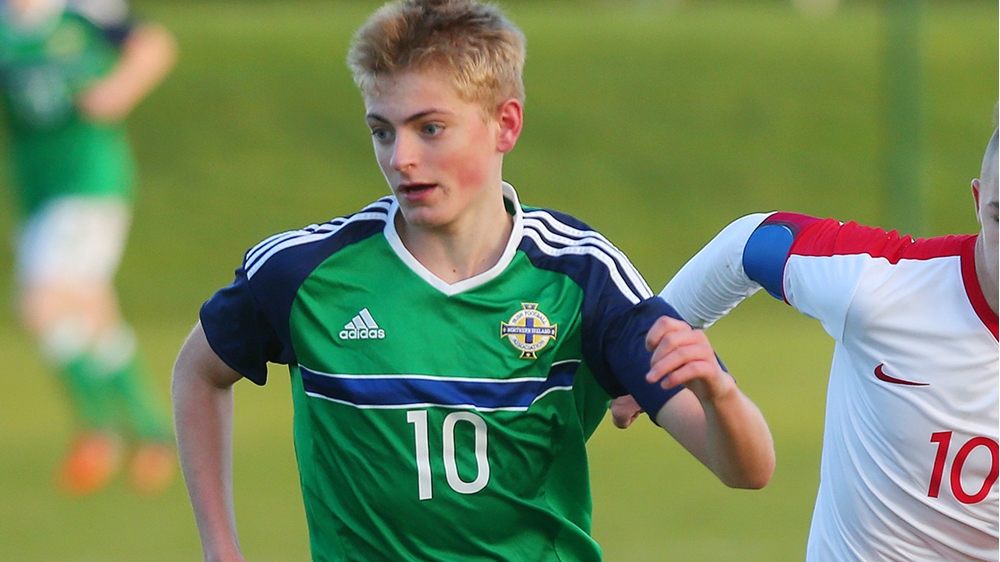 The Irish Football Association is set to host two UEFA development tournaments over the next couple of weeks.
The international tournaments, for under-16 boys' and under-16 girls' teams, will be staged in venues across Northern Ireland.
First up is a competition which will feature under-16 boys' teams from Kosovo, Luxembourg, Faroe Islands and Northern Ireland as hosts. And then there's a competition for under-16 girls' teams from those four countries.
The boys' tournament gets under way on Wednesday 4 April with Luxembourg and the Faroe Islands facing each other at Wellington Rec's ground in Larne (2pm start) and Northern Ireland taking on Kosovo at Stangmore Park in Dungannon (6pm kick-off).
Matchday two is Friday 6 April when Faroe Islands will meet Kosovo at Comber Rec's ground (2pm) and Northern Ireland will be up against Luxembourg at Stangmore Park (6pm).
The final round of games is scheduled for Sunday 8 April. Northern Ireland will once again be in action at Stangmore Park (10am) with Kosovo v Luxembourg being staged at Wellington Rec (10am).
The UEFA development tournament for the under-16 girls' sides kicks off on Wednesday 11 April. First up is a game between Luxembourg and the Faroes at Comber Rec (3pm) followed by Northern Ireland v Kosovo at Riada Stadium in Ballymoney (7pm).
Faroe Islands and Kosovo will face each other on matchday two, Friday 13 April, at Wellington Rec (3pm). And that evening at 7.00 Northern Ireland are scheduled to take on Luxembourg at the Riada ground.
The last round of games on Sunday 15 April sees Northern Ireland and the Faroes locking horns in Ballymoney (11am) and Kosovo and Luxembourg in action at Wellington Rec (11am).