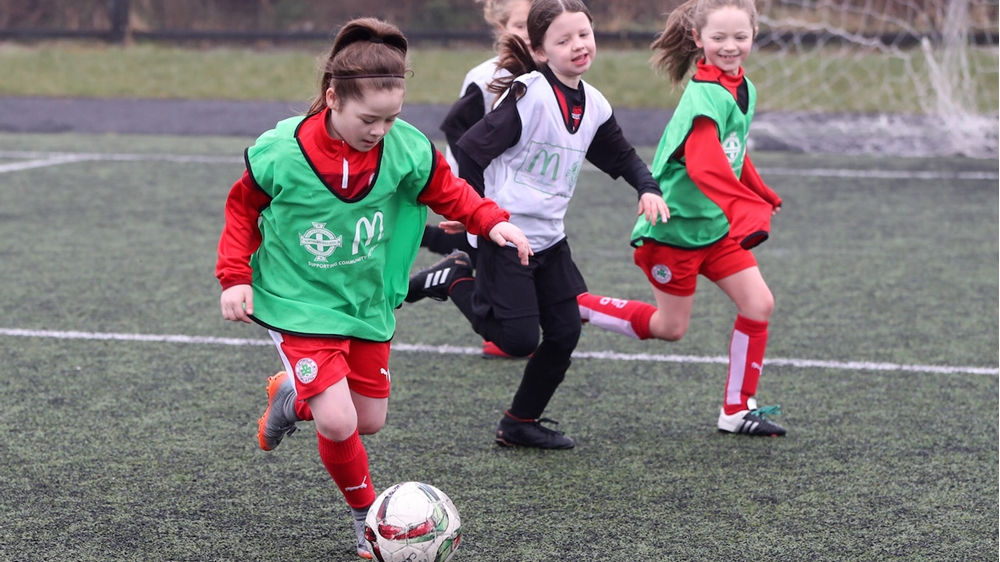 The first ever girls' Irish FA McDonald's small-sided games programme took place yesterday at the Norman Whiteside Sports Facility in Belfast.
With 13 teams registered in the new under-9 games programme, almost 100 girls were out playing football yesterday morning, highlighting the Irish FA's commitment to growing football opportunities for girls. 
Irish FA Foundation grassroots development officer for Belfast Jordan Reid was delighted to see such a great response for the opening week.
Teams taking part included Cliftonville Ladies, Crusaders Strikers, Albert Foundry Girls and Belfast Celtic Cubs.
He said: "As part of our commitment to growing football opportunities for girls, the Belfast games development programme has just started a girls under-9 section. 13 teams are taking part in the new initiative which gives girls a chance to play against other girls of similar age and ability in a safe and fun environment.
"We hope to build on this each year and add more age groups, as well as provide support to the girls' clubs and help them grow.
"It's great to see the girls playing against each other with big smiles on their faces and just getting out there and having fun."
First girls' small-sided games programme hits Belfast