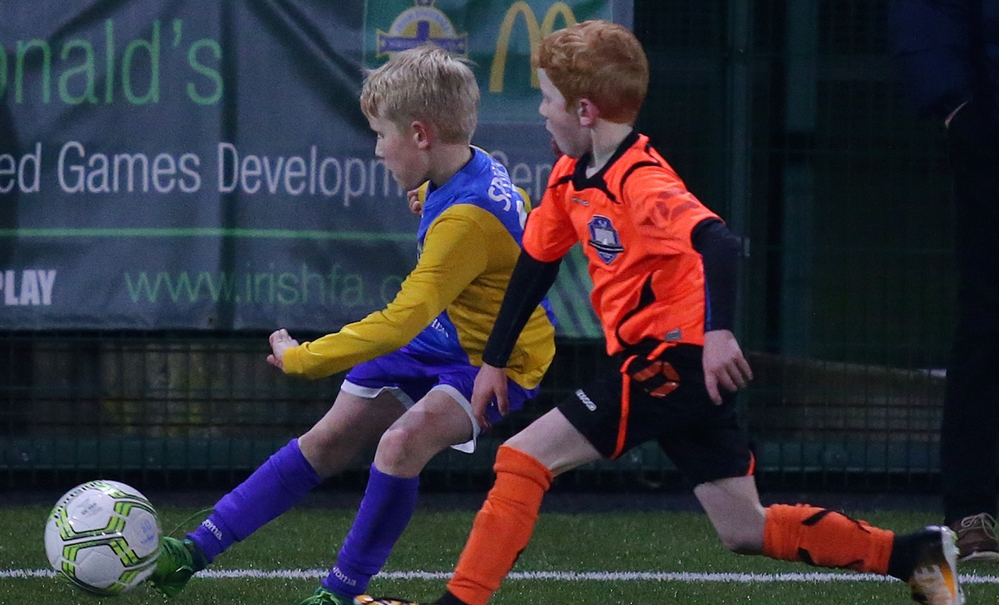 Over 90 young footballers took part in the Irish FA McDonald's small-sided games programme at the Mid-Ulster Sports Arena in Cookstown on Friday night.
Nine teams competed at the centre playing both indoor and outdoor, with over 20 teams taking part over the whole weekend. Teams such as Cookstown Youth FC, Draperstown Celtic and Moyola Park AFC took part in hour-long small-sided games in a round-robin format.
Irish FA grassroots development officer Ciaran Donaghy was on hand to ensure everything went smoothly.
He said: "Our Games Programme in the Mid Ulster Council area has steadily grown over the last number of years and we will continue to work towards increasing participation numbers to give more of our young players an opportunity to play the game at an early age.
"We initially started with the programme based out of the Mid Ulster Sports Arena in Cookstown but now also have centres both in the Dungannon and Magherafelt areas too, with games taking place at Moyola Park Football Club, Castlecaulfield 3G and at Dungannon Swifts 3G.
"The games are great to watch and it's fantastic to see so many kids now looking forward to kicking their weekend off with Friday night football every week!"
The main objective of the programme is to develop new football skills and to promote the benefits of a healthy lifestyle among boys and girls aged from six to 12. 
The boys and girls play football in what is called a 'development over scores' environment, which makes for an enjoyable experience for kids of ranging abilities.
Have a look at some of the action from Friday night in the photo gallery below.
Friday Night Football at MUSA