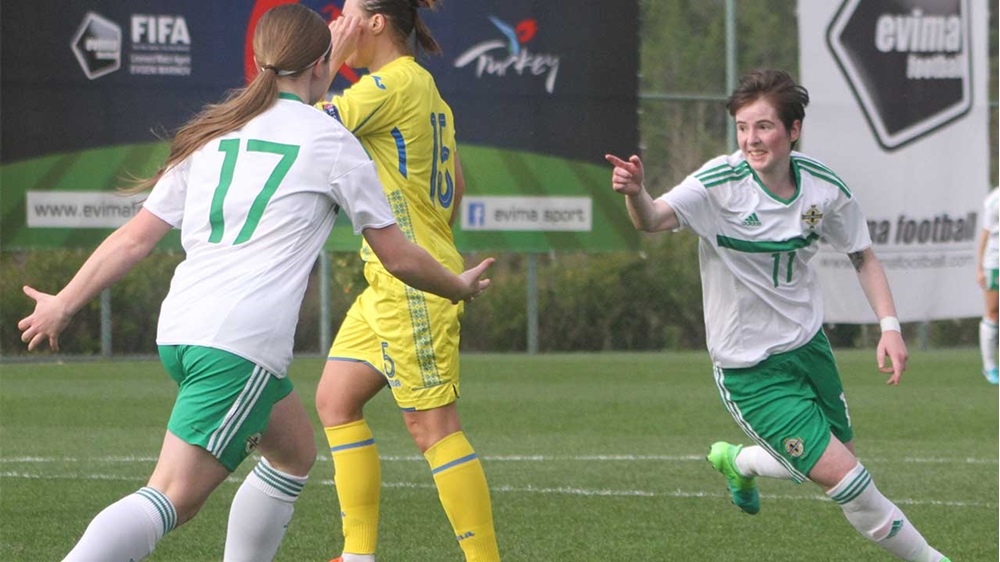 Northern Ireland suffered defeat in their final group game of the Turkish Women's Cup.
Kirsty McGuinness made it two goals in three appearances at the tournament as she brought the score back to 2-1 before Ukraine added a third to their tally. 
Coming into the game, Alfie Wylie's side had been undefeated with a win against Kazakhstan and a draw against Romania.
The first half saw the teams go in level at 0-0 but soon after the restart Ukraine took the lead with a back post header saved by keeper Jackie Burns before the follow up was tapped in.
There was nothing Burns could do to stop Ukraine doubling their lead with a curling effort from outside the area finding the top corner after 57 minutes.
McGuinness then got on the scoresheet as she started and finished the move to pull the deficit back to one. Her pass found Megan Bell on the right side of midfield who crossed for Emily Wilson but Ukraine could only clear as far as McGuinness whose precise finish made it 2-1.
Ukraine reinstated their two goal lead just four minutes to take the three points. Northern Ireland will now face Kosovo in Tuesday's 5th v 6th placement match.
Northern Ireland: Jackie Burns, Rachael Newborough, Ashley Hutton, Freya Holdaway, Jade Lindsay, Jessica Foy, Ciara Sherwood, Sarah Robson, Marissa Callaghan, Megan Bell, Lauren Wade. Substitutes used: Lauren Perry, Madison Guy, Emma McMaster, Emily Wilson, Kirsty McGuinness, Yasmin White, Rebecca McKenna.