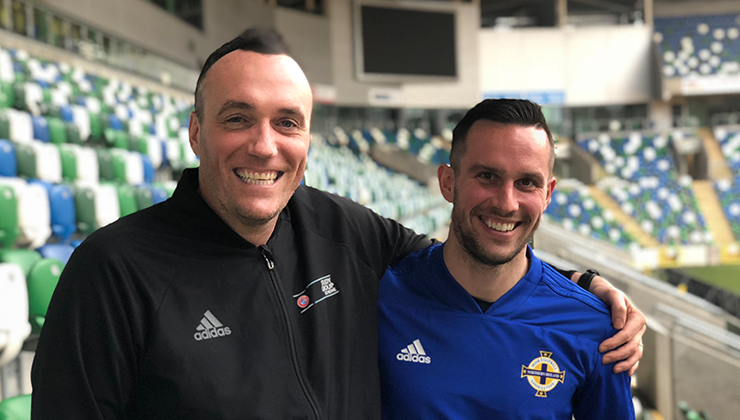 Irish FA Director of Football Development Michael Boyd and Andy Waterworth, the Irish FA Foundation's Community Sports Development Officer, have been shortlisted for 2018 CO3 Leadership Awards.
The awards recognise achievement in the voluntary and not-for-profit sector and celebrate leaders who have made a positive impact on the community.
Michael, who has overseen the establishment of the new Irish FA Foundation (the Irish FA's charitable arm), has been shortlisted in the Leading Organisational Change category. He led the international award-winning EU Peace-funded Football For All campaign and also wrote the first ever 10-year Youth Football Strategy for Northern Ireland, Let Them Play.
Andy helped establish the Irish FA's pioneering 'Stay Onside' programme and has been shortlisted in the Social Innovation category. Young offenders in Northern Ireland have been given the chance to turn their lives around through the development of the programme which is a multi-agency approach between the Irish FA and other government and voluntary bodies involved in the Reducing Offending in Partnership (ROP). 
Irish FA President David Martin congratulated the pair on the nominations: "This is fantastic recognition for the hard work of the Irish FA Foundation and its staff. Being shortlisted demonstrates the excellent work that both Michael and Andy deliver in their roles as well as the broader impact that the Foundation is having on the community in Northern Ireland. 
"The Irish FA, through its Foundation, is proud to be working and advocating in the third sector and is committed to making a real difference to people through football."
The awards take place tonight. For further details of CO3 and the 2018 CO3 Leadership awards click here