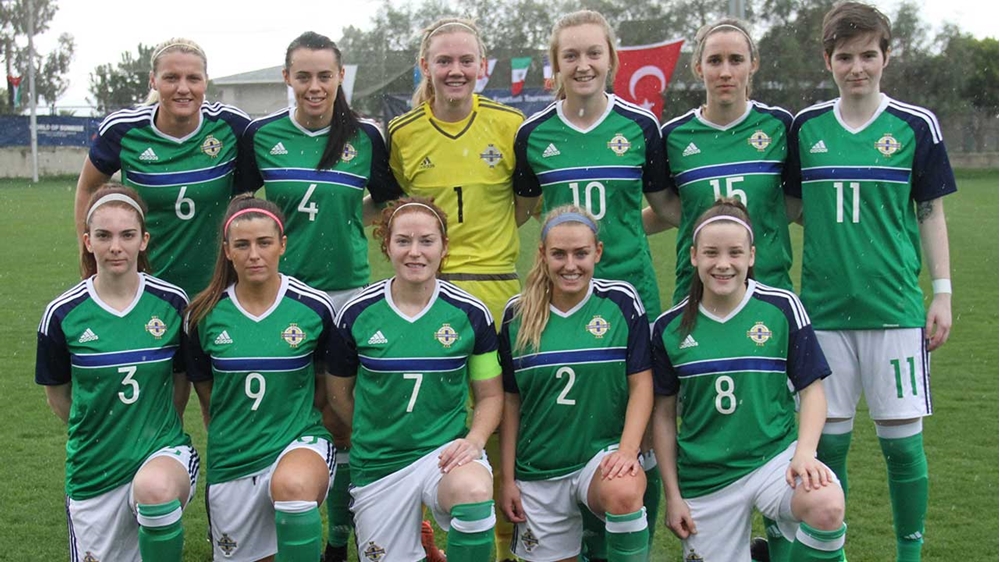 Northern Ireland Senior Women kicked off their Turkish Women's Cup campaign with a 2-0 win against Kazakhstan.
The game, which is classed as a friendly and won't be included as part of the final group standings, saw a welcome return to the team for Kirsty McGuinness and Lauren Wade who were both on the scoresheet.
Alfie Wylie's side took the lead after just four minutes as Megan Bell knocked down a Marissa Callaghan cross for McGuinness to toe poke the ball home from six yards.
Moments later it was 2-0 as a defence splitting pass from Laura Rafferty found Wade who hit an effort across the Kazakhstan keeper into the bottom of the net.
They next play on Friday against Romania in their first Group C game followed by Ukraine on Sunday before playing a placement match to decide their final standing in the competition.
Other teams in the competition include Mexico, Poland, Jordan, Latvia, Kosovo A and France B.
Northern Ireland: Burns, Newborough, Guy, Holdaway, Hutton, Rafferty, Callaghan, Bell, Sherwood, McGuinness, Wade. Used subs: Foy, Wilson, Lindsay, McMaster, McKenna, McDaniel.