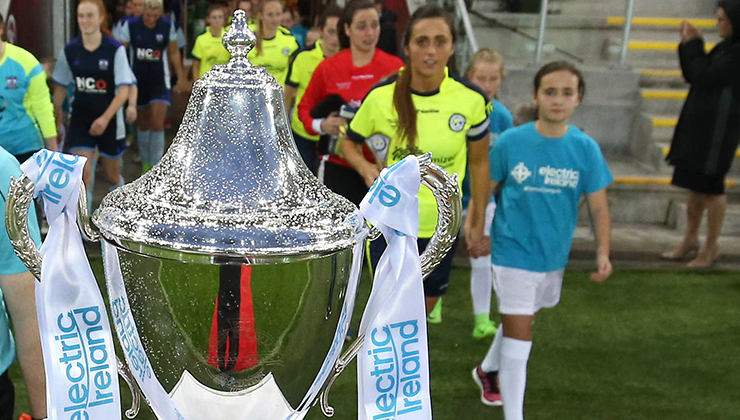 Women's teams have until Wednesday (28 February) to register for this season's Electric Ireland Women's Irish Challenge Cup.
Registration is open to all NIFL Women's Premiership and Northern Ireland Women's Football Association (NIWFA) teams. 
As was the case in 2016 and 2017, this year's final will take place at the National Football Stadium at Windsor Park, and all eligible teams are being encouraged to register.
The magic of the cup was evident at last year's final when Kendra McMullan, captain of winning team Sion Swifts, said;
"I'll be taking this trophy with me everywhere. I will never forget this match, it's been one of the biggest achievements of my life and I just want to thank everybody so much. 
Former cup winner Marissa Callaghan (Cliftonville 2015) also has fond memories of lifting the trophy and what it means to be part of the competition;

"Winning the Irish Cup was incredible and a fantastic accomplishment for our squad.

"The win gave us an overwhelming feeling of emotions - pride, joy, happiness and even relief. We done it together! It's a great competition." 
The entry fee for the 2018 Electric Ireland Women's Irish Cup is £20 and clubs can enter by clicking here