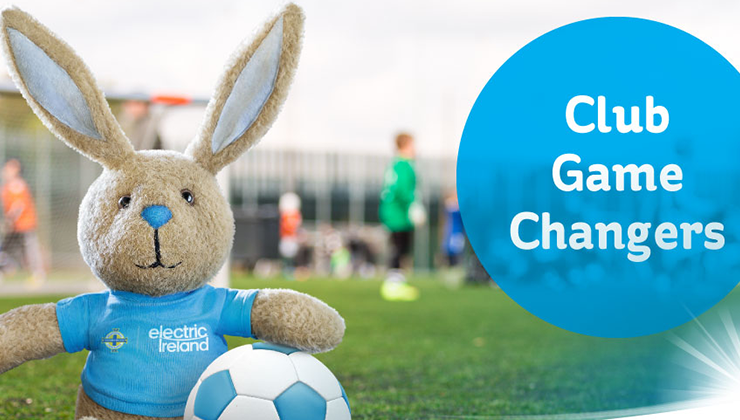 Club Game Changers is giving local football clubs £25 for each club supporter who switches their electricity to Electric Ireland, the Irish FA's official Energy Partner. 

More people switching equals more funds for your club, plus every person that switches receives up to £50 for themselves, as well as availing of the most competitive standard rate on the market for electricity in Northern Ireland. 
The aim of Club Game Changers is to support local clubs by helping them raise vital funds to enable them to build strong foundations that will allow them to grow.  
At your next training session why not mention Club Game Changers to your club members and the opportunity through Electric Ireland to generate funds for your club?
To make the switch simply click here, select the team you would like to receive £25 and after that the online switch over process takes just 5 minutes. It really is simple to switch and your club can reap the rewards!