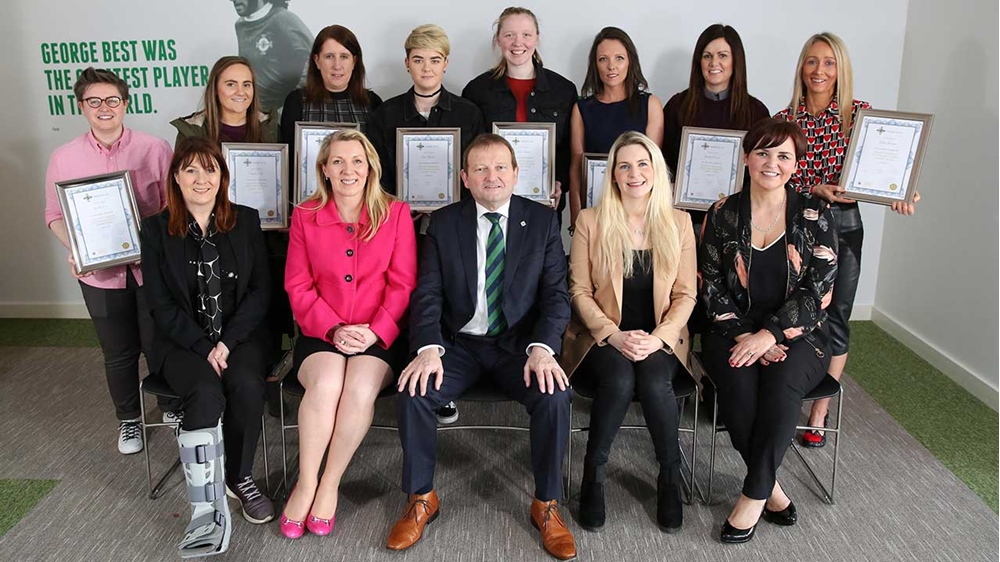 The 2018 class of the Female Football Leadership Programme graduated last week at the National Football Stadium at Windsor Park.
The nine graduates were presented with their certificates by Irish FA President David Martin at the event hosted by Denise Watson.
The graduates were Hollie Johnston, Samantha Kelly, Olivia McKee, Jennifer Canavan, Stella-Maria Corr, Aine McKerr, Johanna McCloughlin, Kathy Johnston and Aimee Campbell.
The keynote speaker at the event was Manchester City TV presenter Nicola McCarthy who outlined her journey within the media and provided insights on how to lead within the industry.
To see more from the day check out the photo gallery below.
Applications for the next Female Football Leadership Programme will be opening soon with details available on irishfa.com.