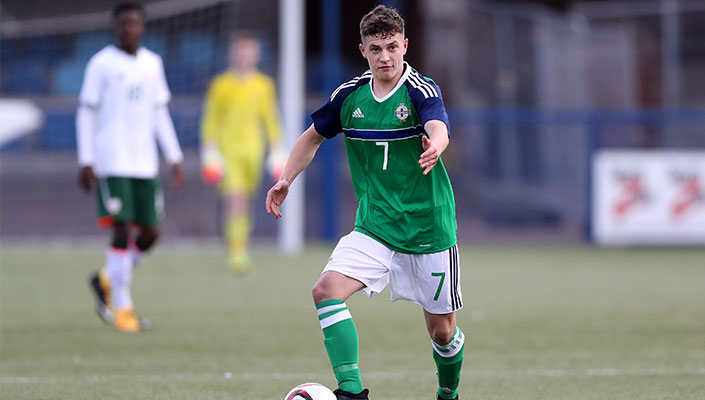 In an ongoing series we are highlighting the young players who are part of JD Club NI, the Irish Football Association's elite development programme.
Name: Carl Johnston.
Age: 15 
Position: Central midfielder. 
School: Belfast Boys' Model.
Which JD Club NI team do you play for? Under-16s.

Which club do you play for? Linfield.

Any previous clubs? Ballysillan Youth.

Favourite team/s? Barcelona.

Favourite player/s – who inspires you? Lionel Messi.

What's the best goal you have scored?  It was a volley against Dungoyne.

Do you play/like any other sports apart from football? Rugby and golf.

What's the best team you have played against? Barcelona.

What's the best pitch you have played on? Away to Austria (the game between Austria U15s and Northern Ireland U15s was played at the Lindabrunn Stadium at Enzesfeld-Lindabrunn).

What's the best stadium you have visited? Old Trafford.

Most difficult opponent – who is the best player you have come up against? Karamoko Dembele (Scotland).

Any other interesting facts about you that we should know? I was part of the Co Antrim team which won the junior section of SuperCup NI last summer (Co Antrim defeated American side GPS Bayern 2-0 in the final at Ballymena Showgrounds).