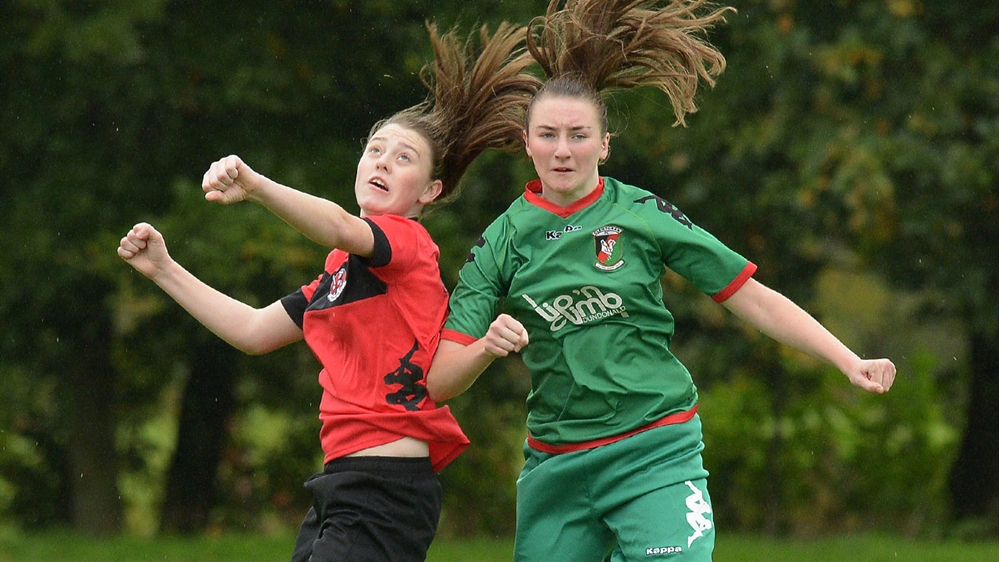 The Irish FA is extending an invitation to those who wish to be part of the consultation process for the next Women's and Girls' Football Strategy.
With the previous strategy ending this year, it's now time to see where further improvements and work can take place in women's and girls' football.
The aims of the strategy were to improve governance, give more young girls the opportunity to participate in football, to reach beyond the game in health and education, to grow the women's domestic game and to put structures in place to provide our international players with the best opportunities.
The current strategy, which has run in conjunction with the Irish FA youth football strategy Let Them Play, has succeeded in its aims. Girls' leagues have been established, there has been an increase in schools' participation, the Female Football Leaders programme has been launched and is still running successfully and there has been an expansion to the International and Elite programmes.
If you would like to be consulted as part of the next strategy, please check out the dates below and then fill in the form at the bottom of the page.
Dates and locations for consultations:
Monday 26 February – Joey Dunlop Leisure Centre, Ballymoney, at 7pm
Tuesday 27 February - National Football Stadium at Windsor Park, Belfast, at 7pm
Wednesday 28 February - National Football Stadium at Windsor Park at 1pm
Thursday 1 March – Craigavon Civic & Conference Centre, Lakeview Road, Craigavon, at 7pm
Error Loading Module form