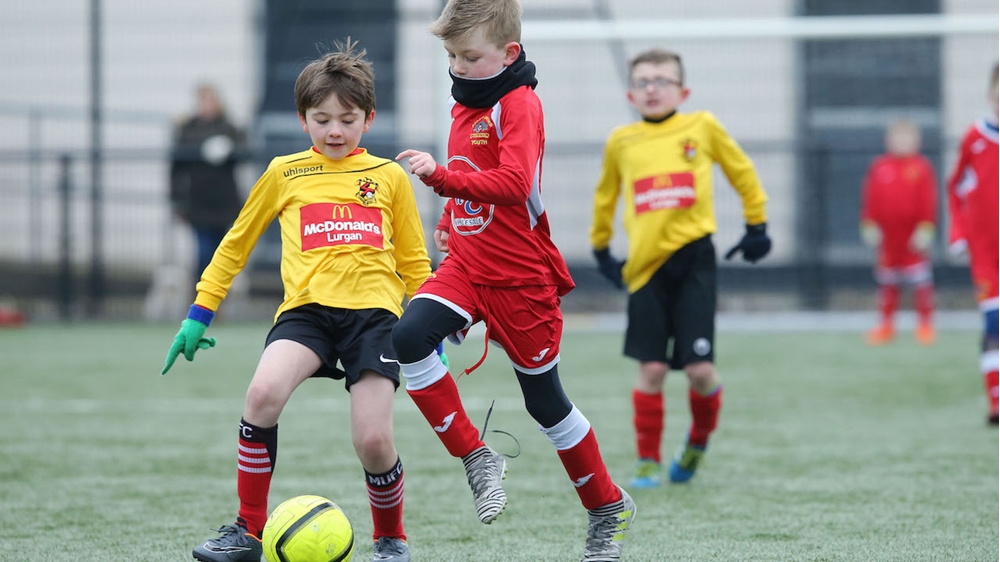 Over 100 young footballers took part in the Irish FA McDonald's small-sided games programme at Drumgor on Saturday morning. 
Over 10 teams from the under-9 age group took part in hour-long 7-a-side small-sided games in a round-robin format. Teams included Portadown Youth, Annagh United and Lurgan Celtic.
The main objective of the programme is to develop new football skills and to promote the benefits of a healthy lifestyle among boys and girls aged from six to 12.
The boys and girls play football in what is called a 'development over scores' environment, which makes for an enjoyable experience for kids of ranging abilities.
Irish FA grassroots development officer Ken Duncan oversees the programme in the area.
He said: "More players are now enjoying the many benefits of playing small-sided games, including more touches of the ball, increased confidence and the opportunity to play in a fun, pressure-free environment. 
"With the continued support of the local clubs and coaches we have plans to grow the programme even further in the coming years."
Have a look at the gallery below which highlights some of the action from Saturday.
Over 100 kids play small-sided games at Drumgor