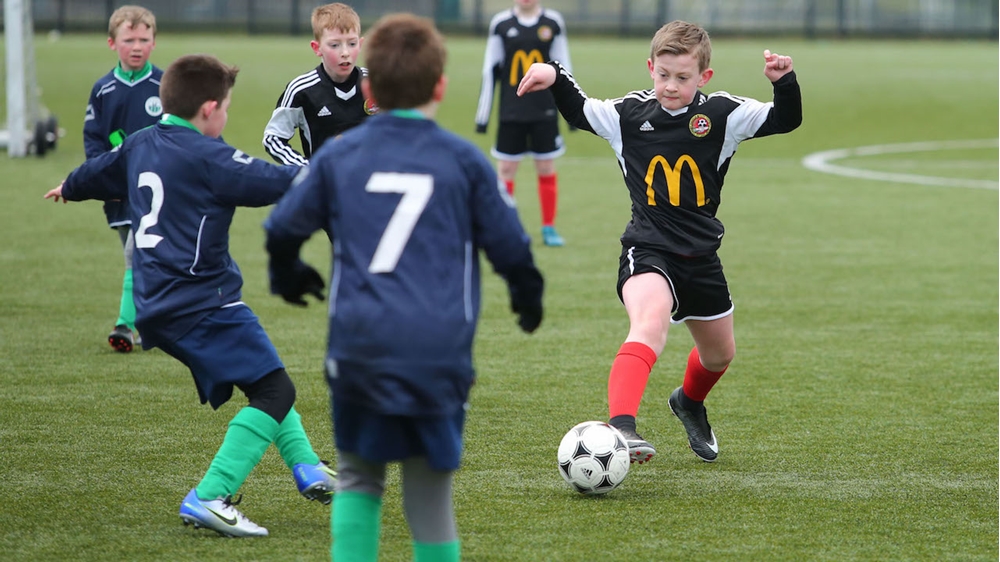 Over 300 young footballers took part in the Irish FA McDonald's small-sided games programme at Ballymena Showgrounds on Saturday morning. 
More than 30 teams competed across three age groups from under-8 to under-10. Teams such as Carniny, North End, Ballymena United, Antrim Soccer Academy, Star United, Ballymena Allstars, Moyola and Magherafelt Sky Blues took part in hour-long small-sided games in a round-robin format.
The main objective of the programme is to develop new football skills and to promote the benefits of a healthy lifestyle among boys and girls aged from six to 12.
The boys and girls play football in what is called a 'development over scores' environment, which makes for an enjoyable experience for kids of ranging abilities.
Irish FA grassroots development officer Michael McClean was on hand to ensure everything went smoothly.
He said: "Over the past three years the Games Development Centre in Ballymena has grown significantly from 16 teams to 32 teams currently. 
"More players are now enjoying the many benefits of playing small-sided games, including more touches of the ball, increased confidence and the opportunity to play in a fun, pressure-free environment. 
"With the continued support of the local clubs and coaches we have plans to grow the programme even further in the coming years."
Have a look at the gallery below which highlights some of the action from Saturday.
Over 300 kids play small-sided games in Ballymena