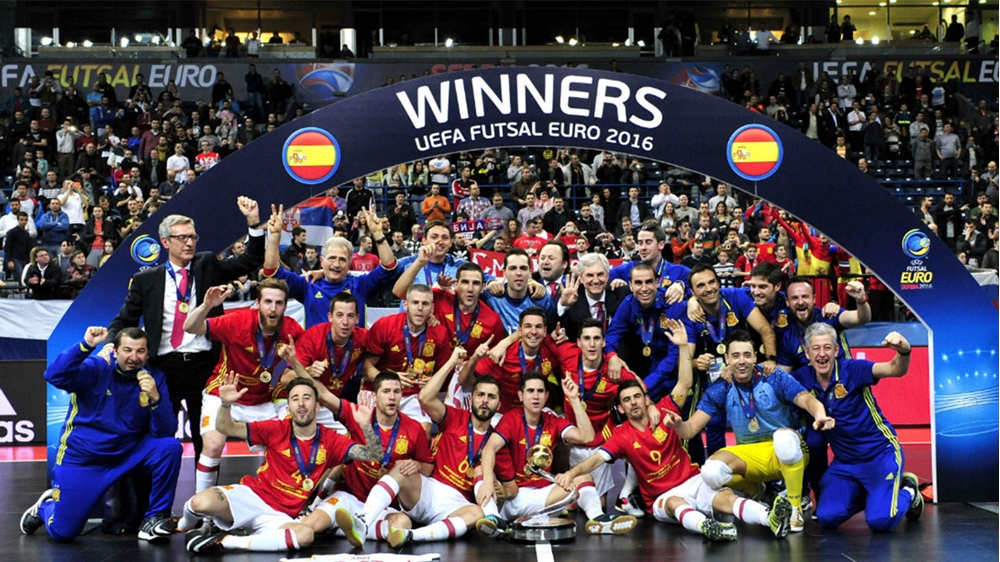 The manager of Northern Ireland's futsal team has urged potential players of the game to tune in to the final of the Futsal Euros today – and to "watch and learn".
Jonathan Michael believes the decider between holders Spain and Portugal will whet the appetite of many people here who have not yet embraced the game.
He said: "The Futsal Euros has been a fantastic tournament with exciting games that highlight the skill level of the game and the popularity of the sport across the world.
"The Irish FA Foundation is committed to creating a culture of futsal in Northern Ireland and I hope that this tournament will demonstrate the benefits of the game for our country."  
The 2018 Futsal European Championship has been taking place in Slovenia - at the Stožice Arena in Ljubljana - and has showcased the best of futsal talent across Europe, according to the Irish FA Foundation Schools and Futsal Manager. 
Michael has been excited by the tournament and the impact it will have on the game in Northern Ireland. 
He added: "I hope members of our football community take the chance to watch the match, increase their understanding of the game and see the level of technical ability and tactical awareness required at the elite level. 
"There will be an opportunity for clubs in Northern Ireland to enter the Northern Ireland Futsal Cup which will take place from March to May this year. We hope that clubs will grasp this opportunity to begin participating in the game."
All the games at the tournament in Slovenia have been live streamed via UEFA.com and YouTube channel UEFA.tv. Today's decider between Spain and Portugal (19:45 kick-off) can be viewed via the following link https://www.youtube.com/user/UEFA 
Clubs interested in competing in the Northern Ireland Futsal Cup should follow this link for more details:
https://www.irishfa.com/news/2018/january/clubs-urged-to-register-for-northern-ireland-futsal-cup
For more information about the Irish FA Foundation's futsal programme contact futsal@irishfa.com or log on to www.irishfa.com/futsal 
Image: Spain will be aiming to retain the trophy they won in 2016 when they play Portugal in the 2018 Futsal Euros final today.