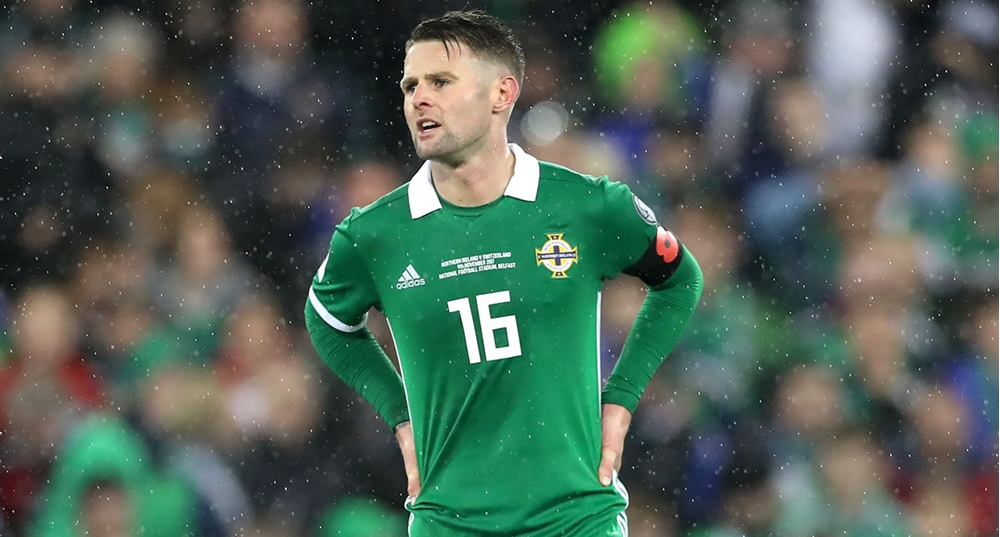 Northern Ireland midfielder Oliver Norwood admits he is cock-a-hoop at Michael O'Neill's decision to sign a contract extension.
He said: "It's fantastic news for everybody that he has decided to stay with us."
However, the midfielder, who is currently on loan at Fulham from Brighton, revealed he was not all that surprised by the move.
"After the Switzerland game (in Basel) we had dinner together as a group. Michael thanked everyone for their efforts but the general feeling was that we haven't finished our journey yet," he explained. 
"The manner in which the World Cup play-off tie was decided was devastating but as a group we believe there is much more to come. 
"We believe we can reach the heights again, that we can get to another major finals in 2020 (Euros)."
Norwood pointed out the manager had brought the whole country together during Euro 2016 and he had also brought the squad together.
"The way things are now is polar opposite to what it was. Michael deserves great credit for that. We know he gets credit from the IFA and the fans but it should go far beyond that," he said. 
The midfielder also predicted O'Neill's decision to stay on will lead to further success for Northern Ireland. "Hopefully we will have many more occasions at which we can celebrate success," he said.