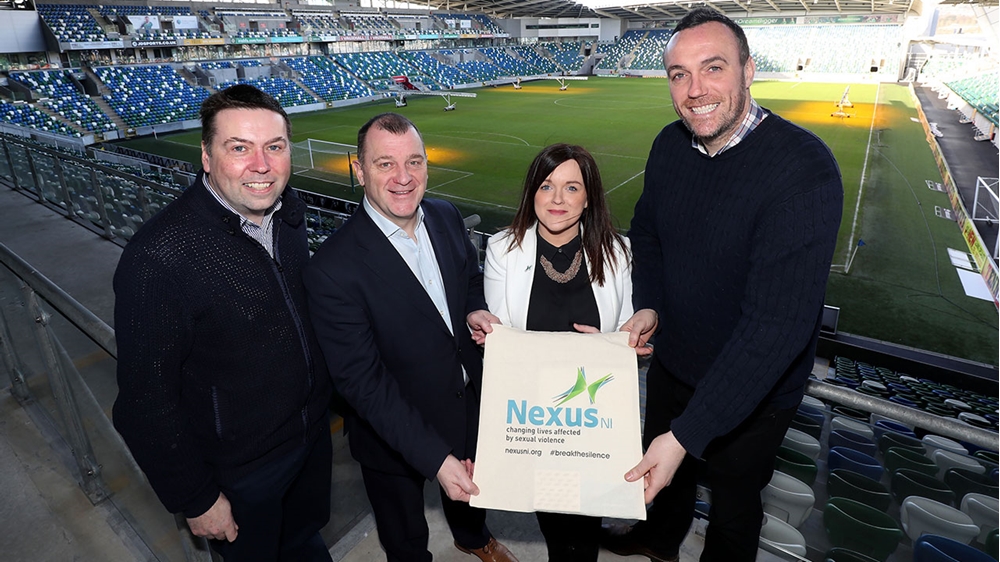 The Irish FA Foundation has been helping to highlight issues surrounding sexual violence.
As part of Sexual Violence Awareness Week, the foundation staged a workshop at the National Football Stadium at Windsor Park in partnership with Sport NI and Nexus.
Nexus, which offers services and support to people who have been affected by sexual violence in any form, engaged with various agencies during the week.
And among the activities was the workshop at the stadium. Entitled Breaking The Silence In Sport, it was aimed at coaches who may well be the people that players trust and talk to.
It informed governing bodies of how best to deal with disclosures and how they can refer anyone who needs help.
Keith Gibson, Football Development Manager with the Irish FA Foundation, explained: "The workshop challenged misconceptions about sexual violence and those affected by it.
"Nexus also showcased some great resources for sharing with young players aged 12 to 24 around the area of consent."
The videos available from Nexus are:
James Is Dead - https://www.youtube.com/watch?v=C1MaanFuYH4&feature=player_embedded 
Tea Is Consent - https://www.youtube.com/watch?v=-kWbvWYAnvY