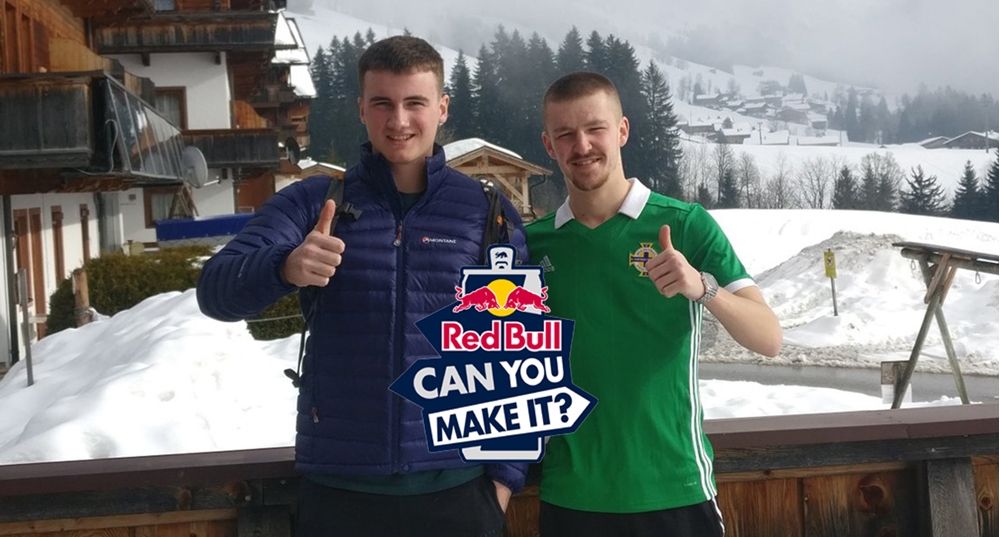 Three massive Northern Ireland fans have entered a competition to have Red Bull fly their team across Europe in green and white! 
The February Fans of the Month has three members of the GAWA asking for your vote to send them on a trip around Europe as they promise to do it dressed in Northern Ireland's colours. 
If selected, Red Bull will fly their team to a certain destination in Europe giving our boys only 24 cans of Redbull to use as their only currency. 
Team member Scott Gault said;

"I've been going to Northern Ireland games from I was no age, through the lows and all the highs from recent years."
While fellow team member Andy McCalmont said;

"I got my first Northern Ireland shirt when I was just a baby. Since then I've been attending Northern Ireland matches at Windsor with my dad, experiencing the good days and the bad. There's not a country I'd rather be from and we have the best support in the world."
The third and final member making up the group, Alan Hamill said;

"Our support is like no other and for such a small country, we make the loudest noise and have the best support."
Niall McGinn and Carl Frampton have already shown their support on Twitter and to gain a single vote from the rest of the GAWA would appear to mean a lot to them.
Scott said;

"This will be another case of Northern Ireland supporting its own.

"Teams from all over the world compete in this competition for the opportunity to travel across Europe with Red Bull and for three lads from our wee country to be leading the votes in the UK is amazing.
"We just need to keep the votes coming until Tuesday 20th February when the public vote closes. People can vote once every 24 hours up until then!"
You can watch the Belfast Ulstars submission and vote for them by clicking here 
You can also view a gallery of images showcasing some highlights of the team's support of Northern Ireland below. 
February Fan of the Month