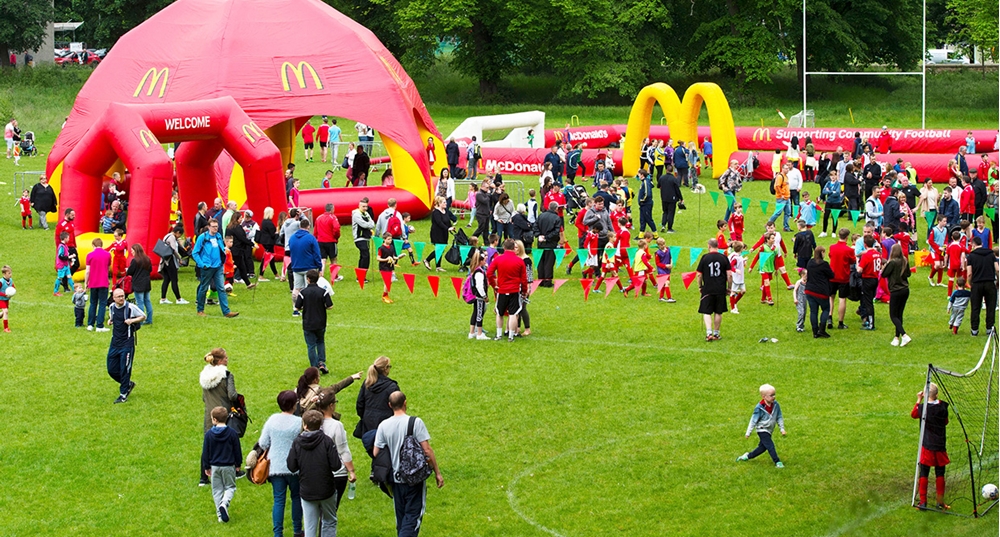 Football clubs across Northern Ireland are being encouraged to apply to host a Community Football Day.
McDonald's, which partners the Irish Football Association and the Irish FA Foundation across a range of projects, helps to fund Community Football Days as part of its ongoing commitment to developing grassroots football around the UK.
Community Football Days are aimed at providing fun for all the family and feature a range of activities.
A spokesperson for McDonald's said: "This summer we will be delivering more Community Football Days to grassroots football clubs around the UK than ever before."
Clubs keen on hosting a Community Football Day should apply to McDonald's in the first instance, outlining how they would organise and run such an event – or how they would include it within an existing event.
A number of lucky events will receive a full package of support for a McDonald's 'Showcase' event, including fun inflatable games, skills sessions run by professional coaches, local event promotion and fun activities for all the family.
If a club is not selected for a 'Showcase' event McDonald's and its UKFA partners are also offering a number of 'Regional' events which will benefit from promotion and event branding support.