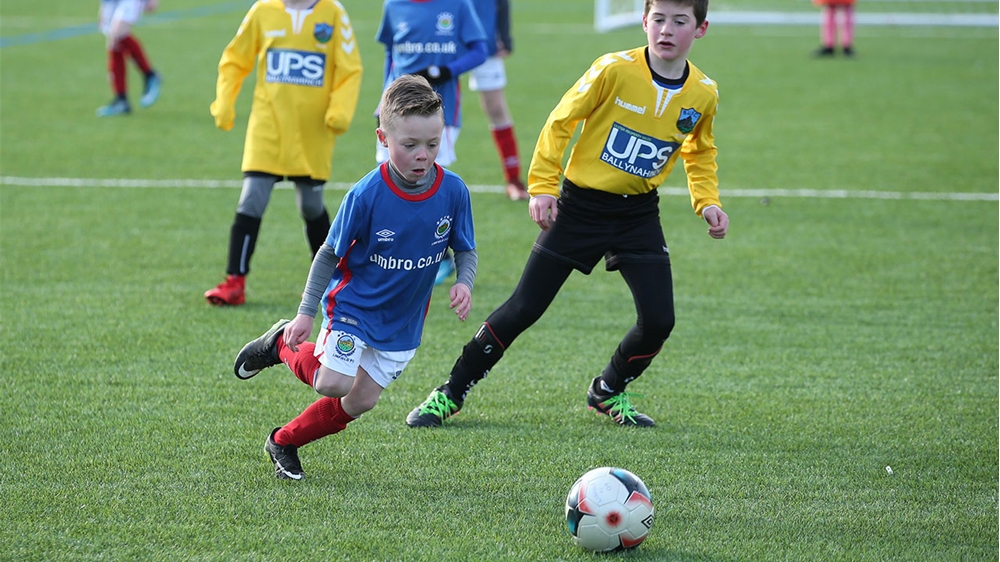 Sally Gardens playing fields in Poleglass hosted 24 teams as its 2018 McDonald's Small-Sided Games programme kicked off on Saturday. 
Around 240 kids competed at Sally Gardens from under-6 to under-12. Teams such as St Oliver Plunkett, Aquinas Astros and Willowbank took part in hour-long small-sided games in a round-robin format.
The main objective of the programme is to develop new football skills and to promote the benefits of a healthy lifestyle among boys and girls aged from six to 12. Irish FA coordinator Gareth Allen was on hand to ensure everything went smoothly. 
The aim is to provide training and game environments that promote the continued improvement of ball skills, increased game awareness, and an appreciation for taking calculated risks in the attack. 
Irish FA regional grassroots development officers Craig Bowers and Jordan Reid run the programme in the area - more than 1500 kids take part in small-sided games across Belfast each weekend - and Bowers is delighted the programme is up and running again after the winter break.  
He said: "The McDonald's small-sided games programme provides a great introduction to the game for kids of this age.
"It gives the kids more touches of the ball and decision-making opportunities on the pitch, which is ultimately going to improve their development." 
Saturday was also a Silent Sidelines day where there is minimal instruction from parents, coaches and spectators which helps to create a pressure-free environment for the players.