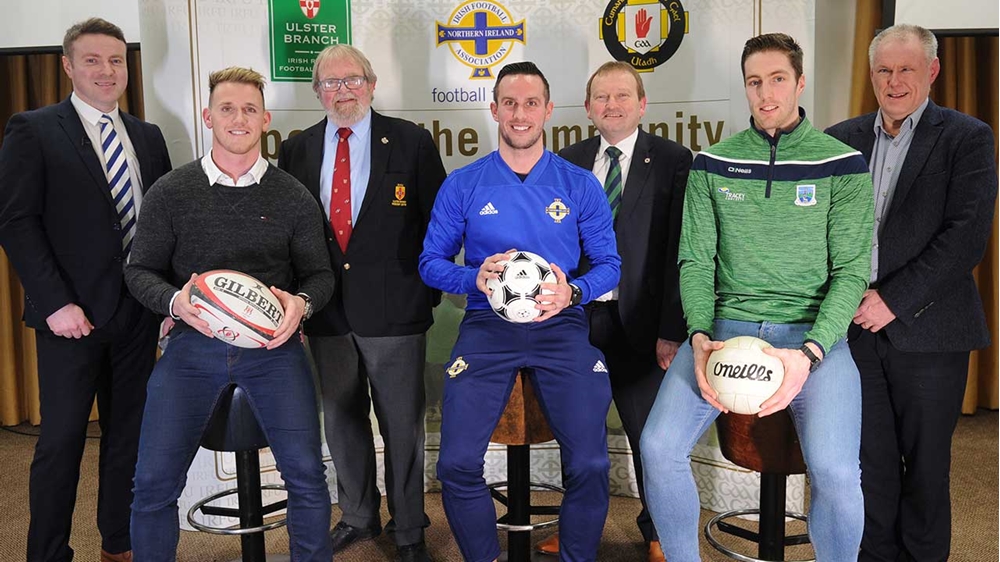 Young sports volunteers took centre stage at a joint awards ceremony recognising their outstanding contributions to sports clubs.
More than 100 young people who participate in Volunteer Now's Goldmark Programme received accolades at the event in the Wellington Park Hotel, Belfast.
As part of a joint project by Ulster GAA, the Irish FA and Ulster Rugby volunteers aged 14-24 are given the opportunity to participate in the Goldmark initiative.
The programme encourages participants to volunteer in their chosen sport and has three sets of awards for volunteering: 50 hours, 100 hours and 200 hours. The 200-hour accolade is an award of excellence.
Speaking after the event, Irish FA President David Martin said: "It's great to see so many young volunteers being recognised for their contribution to sport. Without the hours dedicated by those volunteers football would simply not survive at grassroots level.
"Volunteers play a pivotal role in ensuring our young players have the most enjoyable experiences so they are more likely to continue playing. As President of the Irish Football Association I'm delighted to attend this event as those volunteers recognised devote their time to football and that can't go unrecognised." 
Ulster GAA Chief Executive Officer Brian McAvoy said: "GAA is built on the support of our volunteers. Within our sport there is a role for everyone, whether it be a player, administrator or coach, and we rely on the dedication and commitment of the many volunteers involved in the game. Volunteering is the cornerstone of the association and this will never change. 
IRFU Ulster Branch President Graffin Parke added: "There are 52 rugby clubs in the nine counties of Ulster, all of which are totally run by volunteers. They do everything from the coaching to the management and running of the club, which is vital. 
"We have children attending mini rugby sessions which are run by volunteers, many of whom are the parents of those playing. That is where we see our source of volunteers coming from to support the game; parents who bring their children along and stay with them through to age-grade rugby and then continue volunteering on to senior rugby and hopefully beyond."
The awards ceremony was hosted by the BBC's Thomas Niblock and guest speakers for the evening included Andrew Waterworth (Linfield), Craig Gilroy (Ulster and Ireland rugby international) and Eoin Donnelly (Coa O'Dwyers Club, Fermanagh and Ulster Provincial Captain).
The case study was delivered by Peter Clarke (Irish FA Stay Onside volunteer) who shared his story on how volunteering changed his life.
The Goldmark initiative is part of a joint project, 'Sport: A Home For Lifelong Volunteering', funded by the Department for Communities. 
Image: At the Goldmark Programme awards ceremony were (from left) Thomas Niblock, who acted as MC, Craig Gilroy, IRFU Ulster Branch President Graffin Parke, Andrew Waterworth, IFA President David Martin, Eoin Donnelly and Ulster GAA Chief Executive Officer Brian McAvoy.