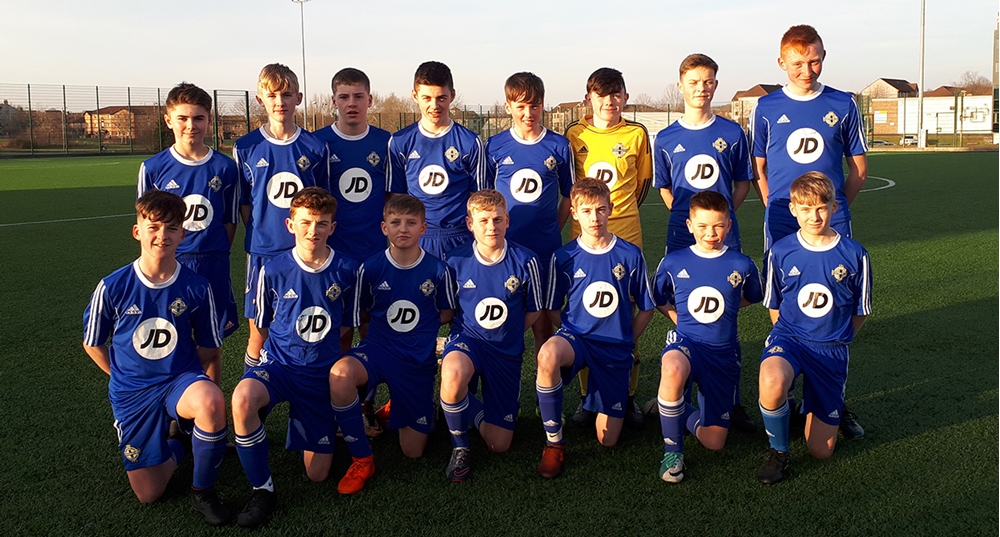 The JD Club NI 2004 squad were taught some harsh footballing lessons during a two-day tour to Scotland at the weekend.
Although the boys competed well in games against Motherwell and Rangers they suffered two defeats.
It could have been a different story, however, if they had taken their chances and cut out defensive errors.
In their opening game against Motherwell U14s on Saturday they almost took the lead after just two minutes. Connor Falls produced a stinging shot which beat the Motherwell keeper but hit the crossbar.
Motherwell's physicality began to tell and they quickly established a two-goal lead, the first coming from the penalty spot followed by a free-kick from just outside the penalty area.
The Club NI boys then began to dominate play, however a defensive mix-up let Motherwell break away and score their third goal.
There was a late consolation for the visitors, however, when Patrick Kelly scored with a well-placed header to leave the final score at 3-1.
Yesterday, after enjoying lunch with Northern Ireland assistant manager Jimmy Nicholl, who is also number two at Rangers, the boys took on the Rangers Academy under-14s at their Murray Park training base.
Both sets of players began the game at a high intensity with the playing style of both teams very easy on the eye for spectators.
Rangers raced into an early lead after a misplaced pass in the Northern Ireland defence saw the 'Gers breaking away and scoring with a smart finish at the back post.
JD Club NI had chances of their own in the first period but lacked the finishing touch in front of goal.
In the second period both teams continued to build from the back and produced several impressive passages of play. Again, however, chances were not taken.
As the second period wore on the previous day's efforts began to take their toll. As the JD Club NI players tired Rangers doubled their lead with another excellent finish.
In the final period the Club NI boys switched off as a free-kick was taken quickly and an inch perfect cross was slammed home to make it 3-0 to the 'Gers.