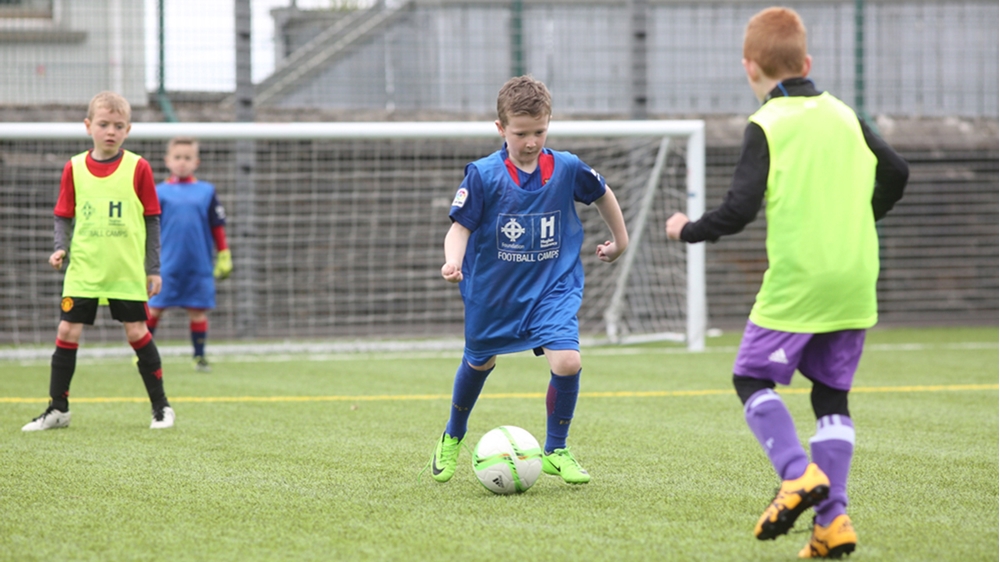 Applications are now live for the Hughes Insurance Irish FA Summer Football Camps which will be held in more than 50 locations across Northern Ireland.
The five-day camps are taking place throughout July and August and Irish FA coaches will be encouraging kids to both enjoy the game and improve their skills. Topics covered include ball mastery and turns, dribbling, passing, shooting, defending and attacking, running with the ball and small-sided games. 
There were record participation figures in 2016 with over 8,400 young players taking part. 
This summer there will be 68 camps aimed at outfield players, 12 specifically for goalkeepers, three aimed at disabled footballers and three multi-sport camps.
Part of the association's ongoing Let Them Play youth strategy, which aims to increase participation in football among young people, the 86 camps are open to children aged between five and 13.
Don Brennan, Head of Marketing, Strategy and Pricing at Hughes Insurance, said: "We are dedicated to supporting youth football throughout Northern Ireland and we are hugely excited to be the sponsors of the Hughes Insurance Irish FA football and sports camps. 
"Our aim is to drive the Football For All message and we are delighted to sponsor these events supporting fun and fair play for everyone."
For full details and dates of all the summer football camps click here http://www.irishfa.com/taking-part/youth-football/hughes-insurance-irish-fa-football-camps/book-now