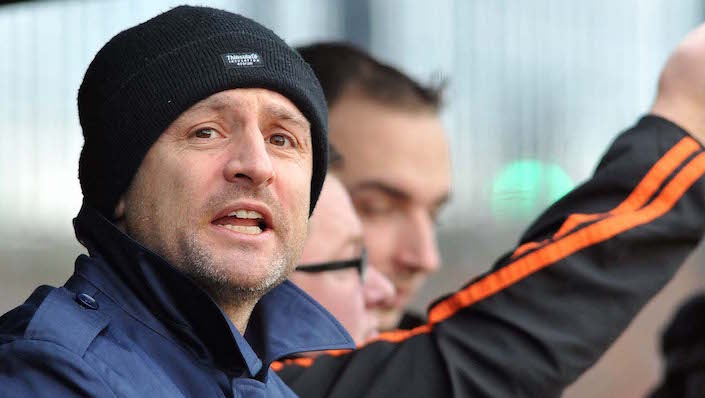 Michael Hughes believes Northern Ireland are more than capable of securing a place at the 2018 World Cup finals in Russia.
The legendary winger, who earned 71 caps for his country, says there is enough quality in the current squad to add another World Cup finals appearance to Northern Ireland's first ever European Championships qualification last summer.
He said: "I always felt there was talent and ability there but we were just not getting the rub of the green.
"When I was in the Northern Ireland team it was always an uphill struggle to qualify. We started the Euro 2016 campaign really well - I don't ever remember a Northern Ireland team getting off to such a good start in a qualifying campaign - and immediately you could see there was a different vibe about the whole thing.
"I think all the players handled the pressure really well. Michael O'Neill has found a balance between having good players and getting them organised.
"Michael has moulded a team with goals in them who do not concede many. We are a good side and there is definitely enough there to qualify for Russia (World Cup 2018)."
Reflecting on his own time in the international set-up - Hughes played for his country from 1991 until 2004 - he said those days had provided "great memories".
He explained: "Times have changed. It was a different era, but it was a good set-up. We had some great characters, the likes of Billy Bingham (manager), Mal Donaghy and Alan McDonald.
"The senior players were great and it was always good craic. It was different from being in England, where most of us played our club football. The banter was always good and we were basically a bunch of mates getting together. And we all wanted to play for our country.
"I always really enjoyed playing for my country. In terms of managers, I enjoyed working with Billy Bingham the most. He gave me my debut and I will always be grateful to him for that.
"He also left you to your own devices on the pitch. He wanted me to go out and express myself. I wanted to play well for him. He was a nice, genuine man."
The backroom team that looks after Michael O'Neill's squad features a team doctor and a couple of physios as well as sports scientists and other specialists. It was very different when Hughes was turning out for his country. "We had a kit man (Derek McKinley) and a physio (Terry Hayes) and that was about it," he revealed. 
However, he believes the strong backroom team has been integral to the success being enjoyed by the current crop of internationals.
He admits he would love to be involved in the set-up right now – mainly because he would get the opportunity to play at the National Football Stadium at Windsor Park.
"I think the redeveloped stadium is amazing. I really wish I could have played there for Northern Ireland," he said. 
Image: Michael Hughes watching a Carrick Rangers cup game circa 2013.