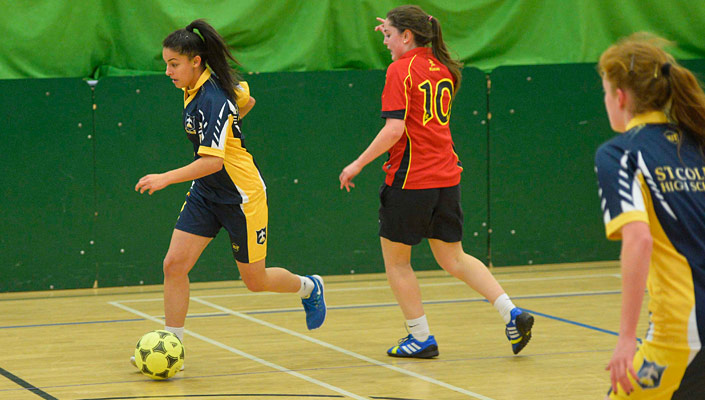 A five-a-side league for girls' teams is getting under way in three venues across Northern Ireland this evening.
The championship - it is part of the wider Midnight Soccer initiative - will run over a seven-week period and culminate with a National Finals Day.
Ballymena Showgrounds, the Waterworks in Belfast and Lurgan Town FC (Craigavon) are the three venues for the games, which will run each Friday from 8pm to 11pm until 17 March.
Teams featuring girls aged 13 to 19 will participate in the five-a-side championship – and even at this stage it is not too late to enter a team.
The national finals will be held in the Meadowbank Sports Arena in Magherafelt on 19 March.
Apart from playing games, participants in the league will have an opportunity to have a question and answer session with some of the country's best players who represent Northern Ireland at the highest level. 
And they will also get to meet some of the women's U19 international team who will be playing in the UEFA Women's Under-19 Championship, which is being staged in Northern Ireland in August. 
The Midnight Soccer initiative, which is supported by local councils, increases sporting opportunities for young people and the physical activity levels of participants. It develops social, cross-community and good relations opportunities and provides activities for identified target age groups.
For further information about the girls' five-a-side championship please contact: Belfast – Marissa Callaghan marissa.callaghan@irishfa.com; Craigavon – Nadine Murphy nadine.murphy@irishfa.onmicrosoft.com; Ballymena – Reuben Smyth reubsontherun@hotmail.com.