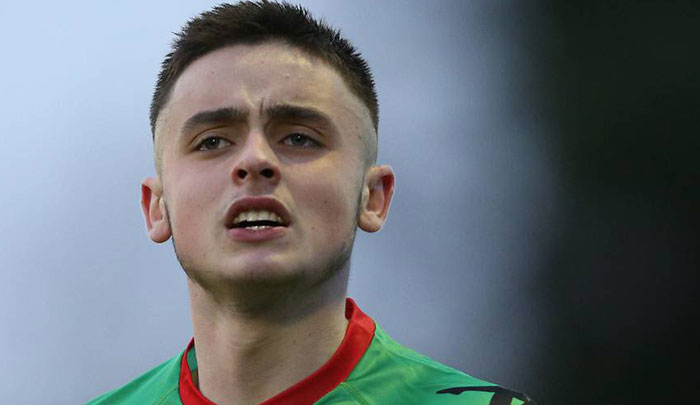 In an ongoing series we are highlighting the young players who are part of JD Club NI, the Irish Football Association's elite development programme.
Name: Ethan Warnock.

Age: 16. 

School: Ashfield Boys' High School in east Belfast. 

Which JD Club NI team do you play for? Under-16 (2001).

Which club/s do you play for? Glentoran/Everton.

Any previous clubs? No.

Favourite team/s: Sunderland.

Favourite player/s – who inspires you? Rimpaldo - also known as my dad. 

What's the best goal you have scored? It was against Dungannon.

Do you play/like any other sports apart from football? Golf.

What's the best team you have played against? Real Madrid.

What's the best pitch you have played on? Goodison Park, home of Everton FC.

What's the best stadium you have visited? Old Trafford.

Most difficult opponent – who is the best player you have come up against? A right winger who played for Real Madrid.

Any other interesting facts about you that we should know? I shave my legs.