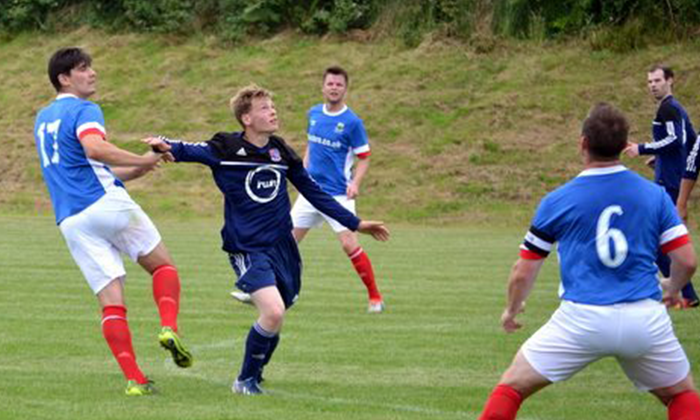 The crowd at tomorrow's Tennent's Irish Cup sixth round tie between Loughgall and Portadown will include a group of visitors from Germany.
A party of around 30 connected with Hanover-based side SV Sportfreunde Anderten are due to attend the game as part of a tour to Northern Ireland and the Republic.
The Germans are being hosted by South Armagh side Tullyvallen Rangers, who play in Mid-Ulster League Intermediate B.
The visit to Lakeview Park to see the Irish Cup tie is part of a packed itinerary which will also see the visitors from Lower Saxony visit the Guinness factory in Dublin and take in some horse racing in Dundalk.
And there will be a game between Tullyvallen and Anderten, who have 14 players in their party. It is being staged at Tullyvallen's Hillview Park home at 11am tomorrow.
Tullyvallen's Jason Henry is a former Anderten player and is the driving force behind their visit to these shores.
He told the Armagh-based Ulster Gazette: "The standard is very similar to the league Tullyvallen Rangers play in and last year we got in touch with some of the lads at Anderten and 13 of us went over for a weekend and played a game against them."
The Co Armagh team took in a Bundesliga game and a Hanover Scorpions ice hockey game during their trip to Germany.
Jason said Tullyvallen were adamant that they would return the favour and invite the Anderten team over to Northern Ireland. Their German visitors began their four-day stay yesterday.
He added: "We are really hoping to turn this into an annual thing. Hopefully we can continue to build upon the relationship and maybe even look into bringing over some of our youth teams to Germany for games."
Image: Tullyvallen Rangers, seen here in action against Linfield in a pre-season friendly, will be taking on a German team tomorrow.