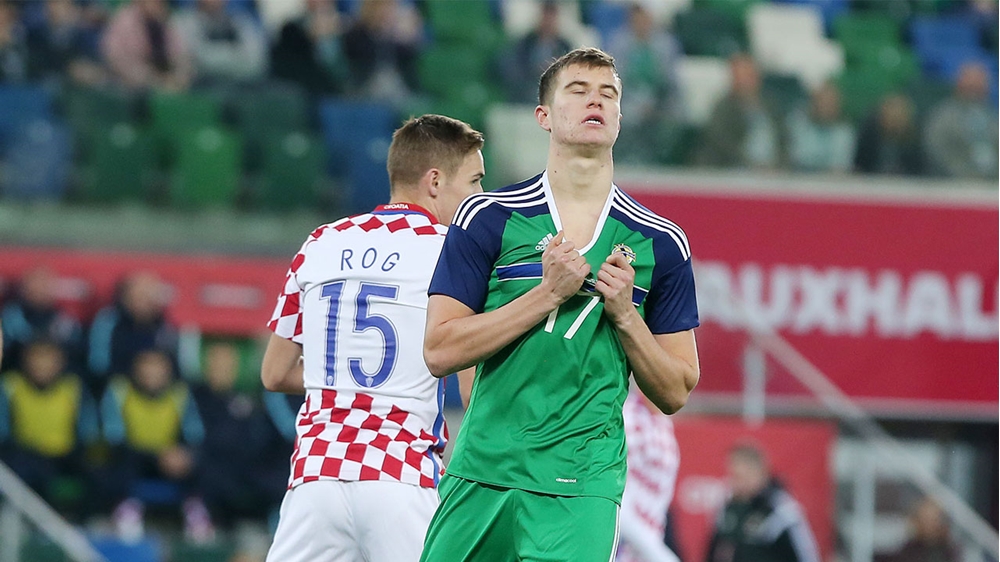 Northern Ireland manager Michael O'Neill says Paddy McNair's injury setback is a "major blow" for the squad.
McNair looks set to be out of action for several months after rupturing an anterior cruciate ligament in his knee - and could even miss the remainder of the season.
Wishing the midfielder a speedy recovery, the international manager said: "This is terrible for Paddy. It's a horrible injury, but I've no doubt he will bounce back. He is in good hands at Sunderland.
"He will definitely miss the game against Norway in March, but I'm hopeful he may be back in time for the Azerbaijan game next June.
"Paddy's injury is a major blow to us. He will be sorely missed against the Norwegians."
The manager added: "I can't believe this is our third cruciate ligament injury in less than a year. First it was Chris Brunt, then it was Luke McCullough and now it's Paddy."
McNair , who joined Sunderland from Manchester United back in the summer, suffered the ACL injury during their 3-0 win over Hull City on Saturday.
Sunderland confirmed McNair faces a lengthy spell on the sidelines but will be focusing on returning to action as quickly as possible.