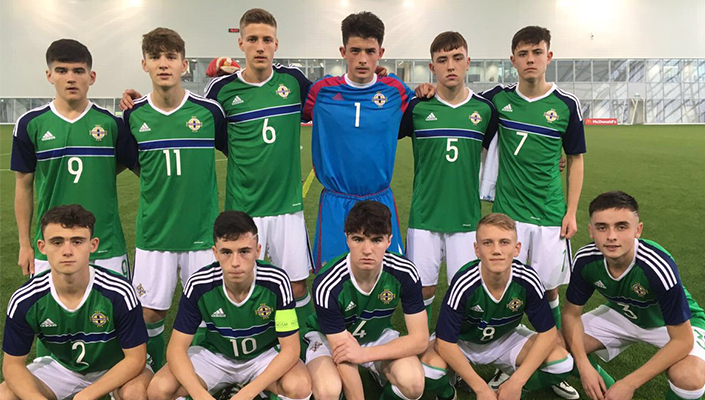 Northern Ireland Men U16s couldn't claim victory in their final Victory Shield game as they lost 3-2 to Wales in Edinburgh.
Goals from Ben Wilson and Connor Farrelly brought the deficit back to one twice during the game but they couldn't get the coveted equaliser after Farrelly's 66th minute strike.
The U16s lost all three of their games at the Victory Shield in close circumstances with a 2-0 defeat to Scotland, a 2-1 loss to the Republic of Ireland & their final game 3-2 reverse against Wales.
You can watch back the whole match or highlights of our two goals on the Irish Football Association Facebook page.