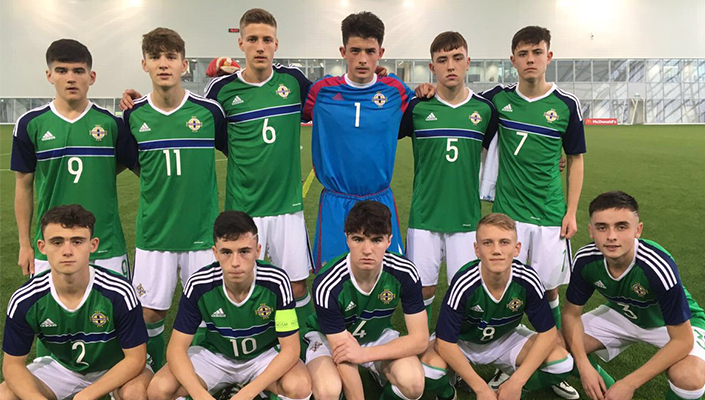 Northern Ireland Men U16s lost 2-1 to the Republic of Ireland in their second game of the Victory Shield which is taking place in Edinburgh.
A late goal from Caolan McLaughlin wasn't enough to pull back the 2-0 deficit after goals from Kameron Ledwidge and Barry Coffey.
It was a second defeat for the U16's after the 2-0 loss to Scotland in their opening game. The side led by coach Stephen Frail now face Wales in their final game of the tournament on Friday which you can watch live on our website here.