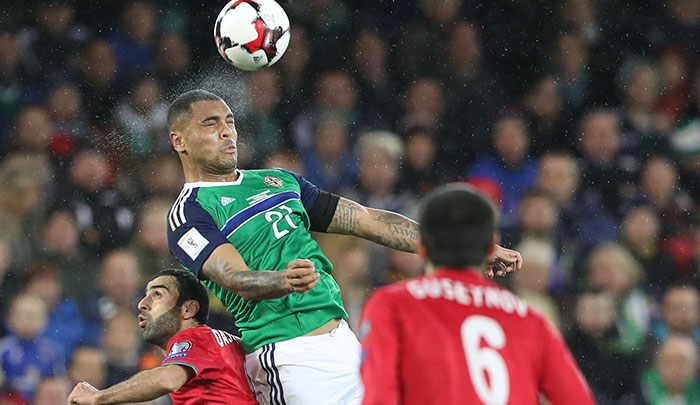 Striker Josh Magennis says he is excited at the prospect of coming up against Croatia in the Vauxhall international friendly at the National Stadium at  Windsor Park on Tuesday.
"I'm really looking forward to this friendly as they are quality opposition," admitted the 26-year-old Charlton forward. "Some people may think it's only a friendly but we will be committed to going out to win the game. 
"It will give Michael O'Neill the opportunity to use other players who might not be playing for the team on a regularly basis and it will also give him the chance to maybe try new formations.
"It's important to win these type of games, especially against teams who are ranked above us as it gives us a chance to move up the FIFA rankings," added Magennis.
The international manager has now started the striker in each of the last three World Cup qualifiers, which Magennis readily admits has really boosted his confidence.
"Michael has shown massive faith in me, even before the start of the campaign when I was only coming on as a substitute.
"Playing week in and week out for Charlton at a decent level has also helped my game and the summer was definitely the right time for me to move on from Kilmarnock as it has improved me as a player. 
"The team at the minute are a very, very confident without being arrogant, we know we have enough talent in our squad to break teams down.
"We showed that the other night against Azerbaijan, who don't forget, came to Windsor with a decent record, but we played a high intensity game and scored four goals which I believe will send out a lot of shock-waves to the other countries in the group."