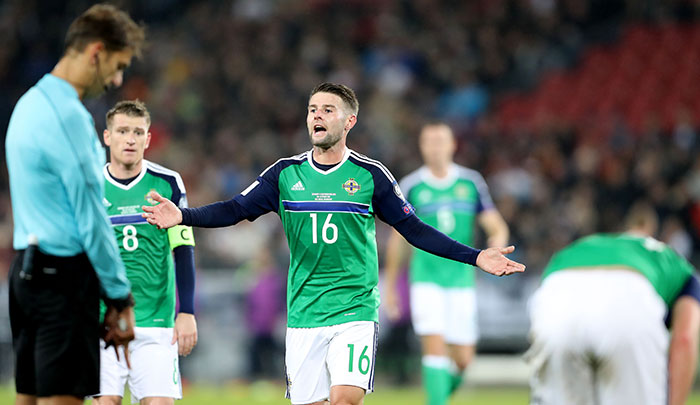 Ollie Norwood insists Michael O'Neill's side will be treating Tuesday night's Vauxhall international friendly encounter with Croatia in Belfast just as seriously as a World Cup qualifier. 
"We will be treating it as another game we want to win again," said the Brighton midfielder, who has now won 42 caps for Northern Ireland. "Croatia are a top team with quality players and we go into the match just as prepared and focused as if there were qualifying points at stake.
"There will be just as much pressure on us on Tuesday as there was against Azerbaijan the other night as expectations have been raised considerably over the past few seasons.
"We know it will be difficult but these are the type of games you want to play in and test yourself against top class players.
"We don't want to lose our unbeaten record at home. It's been over three years since we last lost at Windsor Park so we want to preserve that record against Croatia.
The 25-year-old admitted there is a growing confidence throughout the current squad of players and this showed in the 4-0 victory over Azerbaijan.
"It was a good win against a team who were in form and who had not conceded a goal in there opening three games.
"We are confident when we play anyone at home now and I think that stems from the performances and results we have achieved during the last campaign as well.
"We have a fantastic group of players here. We all spoke before the campaign started and said we didn't want it to be another 30 years before we reached another major tournament. 
"We want to be the group of players who go and qualify again and the momentum to do that is building nicely at the moment."