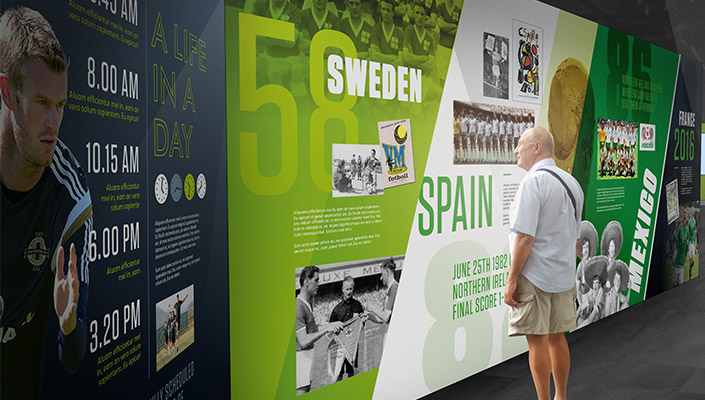 The Irish FA are now recruiting for Volunteers to support the newly established Irish FA Education and Heritage Centre (EHC) opening late 2016.
The EHC is a key component of the wider stadium development at the National Football Stadium at Windsor Park and will provide an interactive learning environment charting the history and story of Northern Ireland Football.
Incorporating historical exhibits, interactive displays, stadium tours, educational workshops and much more, volunteers will help the EHC become a vibrant visitor attraction.
Volunteers will be involved in the operational delivery of the Centre helping the Irish FA to engage, inspire and empower all generations through the unique displays and storytelling elements.
Interested volunteers are encouraged to view the role description to ensure suitability for the role before applying via the application form.
Closing date for applications is Friday 18th November.
For more information on this role contact Irish FA Education and Heritage Centre Manager, Stephen Garrett via sgarrett@irishfa.com