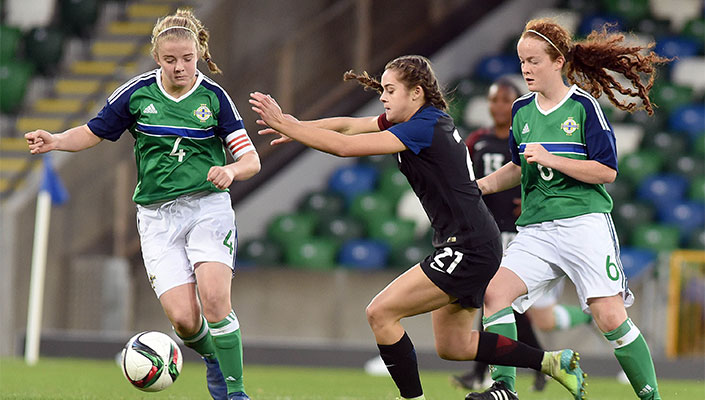 Both the Women's U19/17 teams will travel to Portugal to compete in the 2017/18 Euro qualifying tournaments.
The U19's, after competing in the UEFA Women's Under-19 Championship which is held in Northern Ireland this summer, will be in Group Five with the hosts plus Norway and Cyprus. The games will be played on the 16th, 19th and 22nd of October.
And the WU17's also travel to Portugal to face Austria and Georgia in Group 10 on 25th, 28th & 1st of October.