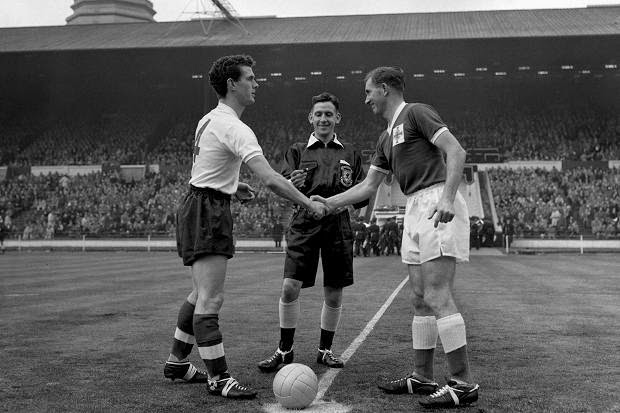 Today marks the 136th anniversary of the formation of the Irish Football Association.
The association, the fourth oldest football governing body in the world behind the other three home associations, was founded at a meeting in the Queen's Hotel in Belfast on 18 November 1880.
Cliftonville - the oldest football club on the island of Ireland - arranged the inaugural meeting.
They brought clubs from Belfast and outlying districts together with a view to creating a unifying constitution and set of rules along the lines of those adopted by their Scottish counterparts some seven years earlier.
The aims of this fledgling body were to promote, foster and develop the game throughout the island. 
Clubs represented at the historic gathering in the Queen's Hotel alongside Cliftonville included Belfast teams Avoniel, Distillery, Knock and Oldpark along with Moyola Park (Castledawson) and Limavady-based Alexander.
Football itself first came to Ireland a couple of years earlier when Scottish clubs Queen's Park and The Caledonians staged an exhibition at the Ulster Cricket Ground at Ballynafeigh in Belfast after John M McAlery, the first secretary of the Irish Football Association, had discovered the game while on honeymoon in Edinburgh.
Major Spencer Chichester was appointed as the first President of the IFA and plans were formulated to stage a Challenge Cup competition, eventually won by Moyola Park in a 1-0 defeat of Cliftonville on 9 April 1881.
International football soon followed, however a 13-0 defeat at the hands of England at the Knock Ground at Bloomfield in east Belfast - in 1882 - wasn't quite the start that might have been desired.
Thankfully performances have come a long way since then with three World Cup finals and one European Championship finals appearances to our credit and a series of legendary players being produced, from the likes of Peter Doherty, Danny Blanchflower, Pat Jennings, David Healy, Aaron Hughes and Steven Davis to arguably the greatest of them all, a certain George Best.