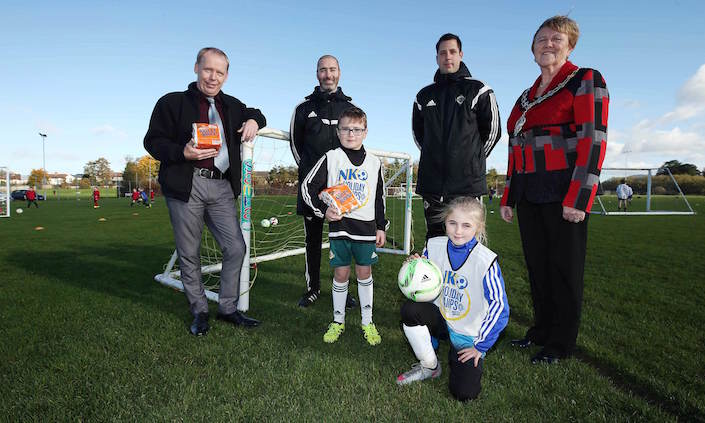 This year saw a record number of kids attend Nutty Krust Football Camps in Northern Ireland.
A record 500 girls were among the kids who took part in the camps, which form part of the Irish FA's Grassroots Development Programme.
Most recently Halloween football camps took place at 26 venues across Northern Ireland, from Enniskillen to Ballymena, to round off the record-breaking year.
The two-day camps, run by the Irish FA in partnership with Portadown-based Irwin's Bakery, saw over 1500 boys and girls aged 5-13 given the chance to develop their football skills while exercising, having fun and making new friends.
Irish FA Grassroots Development Manager Ian Stewart is delighted to see the continuous growth of the ever-popular football camps.
He said: "It is amazing to see record attendances at our football camps. Our youth strategy Let Them Play aims to double youth football participation rates in Northern Ireland by 2025.
"As we seek to grow the game across Northern Ireland and find the next crop of international men and women, the Nutty Krust football camps are hugely important."
Colette Wilson Head of Marketing for sponsor Irwin's Bakery said, "We are delighted so many children took part in the Nutty Krust football Camps in 2016. They get more and more popular each year and we are happy to be part of such a strong grassroots programme.
"Each camp is a great opportunity for local children to improve their soccer skills and learn about the importance of an active lifestyle and that exercise can be fun. We would like to thank the Irish FA for a brilliant year on the pitch and we look forward to seeing even more little soccer stars next year!"