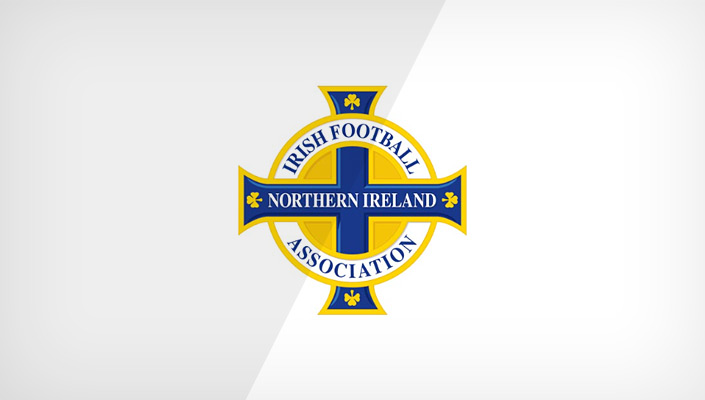 The Northern Ireland Regions Cup team lost out to Turkey in their opening game in a mini qualifying tournament for next year's UEFA Regions Cup finals. 
Northern Ireland, represented by the Western Region for the first time, came up against a team from the Istanbul region of Turkey in the first of three games at the tournament in Moldova this week.
The Turks deservedly won yesterday's encounter at the Orhei Stadium 2-0 but boss Harry McConkey took lots of positives from his team's performance. 
He said: "Our players have prepared extremely well but had a baptism of fire against Turkey, who are high in UEFA coefficients. They are a formidable side.
 "The stats don't lie and we expected them to have higher possession and more shots and chances than us.
"After the early period, where we were caught a little in the headlights, the second half showed that we have the experience not only to play at this level but also to compete.
"While we had some good possession we failed to work their keeper. The first game in any tournament is important but as this is the squad's first venture into Europe we must remain positive and learn from our experience."
After an edgy start the first real chance was made - and taken - by the Turks in the 9th minute when a looping header from Uysal Serkan found the back of the net.
Northern Ireland competed well for the next 25 minutes but a defensive calamity between the two centre backs led to Turkey scoring their second in the 35th minute. 
After a rallying call from Harry McConkey at the interval the players came out reignited and wanting to put right mistakes that were made in the first half. 
Substitute Stephen Browne, who replaced Kyle Harte, almost scored with his first touch of the game. His rasping shot in the 52nd minute drifted just wide of the post.
Semih Kamil Akgöz then missed a great chance for the Turks, from six yards out, before Northern Ireland pushed forward again.
With 11 minutes left Gareth Browne picked the ball up and ran at the heart of the Turkish defence and was challenged just inside the penalty area. The Northern Ireland bench felt it was a penalty but to their bemusement the referee produced a yellow card to Browne for simulation.
Harry McConkey's last roll of the dice was bringing Bryan McClelland on for Conal Crawford.
Normally a defender, McClelland was deployed up front and caused the Turkish team all sorts of problems. However, there was to be no late reprieve for Northern Ireland.
Harry McConkey's side continue their qualifying campaign against Switzerland tomorrow. And on Friday they will come up against Moldova. 
Northern Ireland line-up: Paul Wells (Limavady United), Ryan Morrow (Institute), Colin Robinson (Dergview), Hugh Carlin (Limavady United), Steven McQuillan (Moyola Park), Blaine Burns (Dergview), Conal Crawford (Strabane), Gareth Browne (Institute), Kyle Harte (Strabane), Steven Wallace (Newbuildings United), Kyle Friel Curran (Dergview). Subs (used): Stephen Browne (Beragh), Lee Warnock (Ardstraw), Bryan McClelland (Limavady United); (unused) Kealan Mulcahy (Dergview), Dylan Forbes (Strabane), Benny McFadden (Limavady United), Richard Lynch (Dergview).