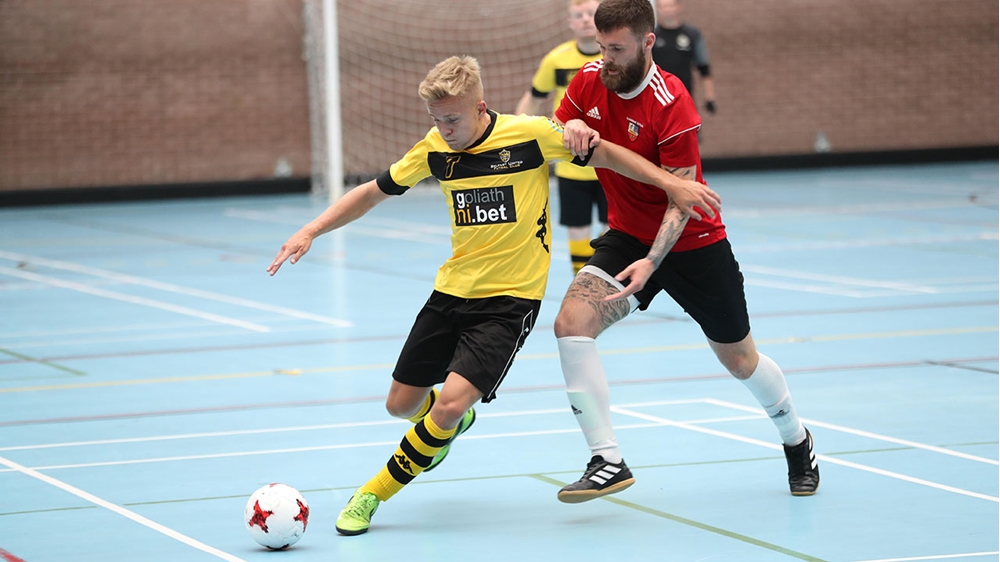 The Irish FA Foundation has started the process for clubs to register for the Northern Ireland Futsal Cup, which will take place from March to May this year. 
The competition will cater for male players aged 16 and above and will conclude with a showcase final to crown the Northern Ireland Futsal Cup champions.
Northern Ireland futsal manager Jonathan Michael explained: "We already have a Northern Ireland Futsal League with eight teams competing between September and April.  
"This cup competition will provide an exciting knockout element to what we offer domestically and I hope new teams and groups will grasp this opportunity to begin participating in the game." 
Jonathan added: "I hope that the new groups signing up for this competition will enjoy the experience and possibly take the next step to enrol in our domestic programme next season.  The Irish FA Foundation are encouraging football clubs to get involved in this initiative and discover more about the fantastic game of futsal."
Clubs can register up to 20 players and the cost of the programme is £20 per club.  Registration will close on Friday 16 February at 5pm. 
To register your interest to participate in the Northern Ireland Futsal Cup please fill in the form below. For more information about futsal programmes within the Irish FA email futsal@irishfa.com or log on to www.irishfa.com/futsal.